Frieze Art Fair London is open

This year's edition of Frieze Art Fair London presents a fascinating selection of contemporary art both online and offline alongside a diverse accompanying program. ⁠The art Fair that usually takes place at the Regent park. This year sculptures will be shown there instead. Frieze is offering a digital version of the artfair this year
Major Galleries around the world are participating at the Frieze London and Frieze Masters edition of the virtual fair. From the 9-16 October 2020, 250 leading galleries are launched on one platform, in their online viewing room.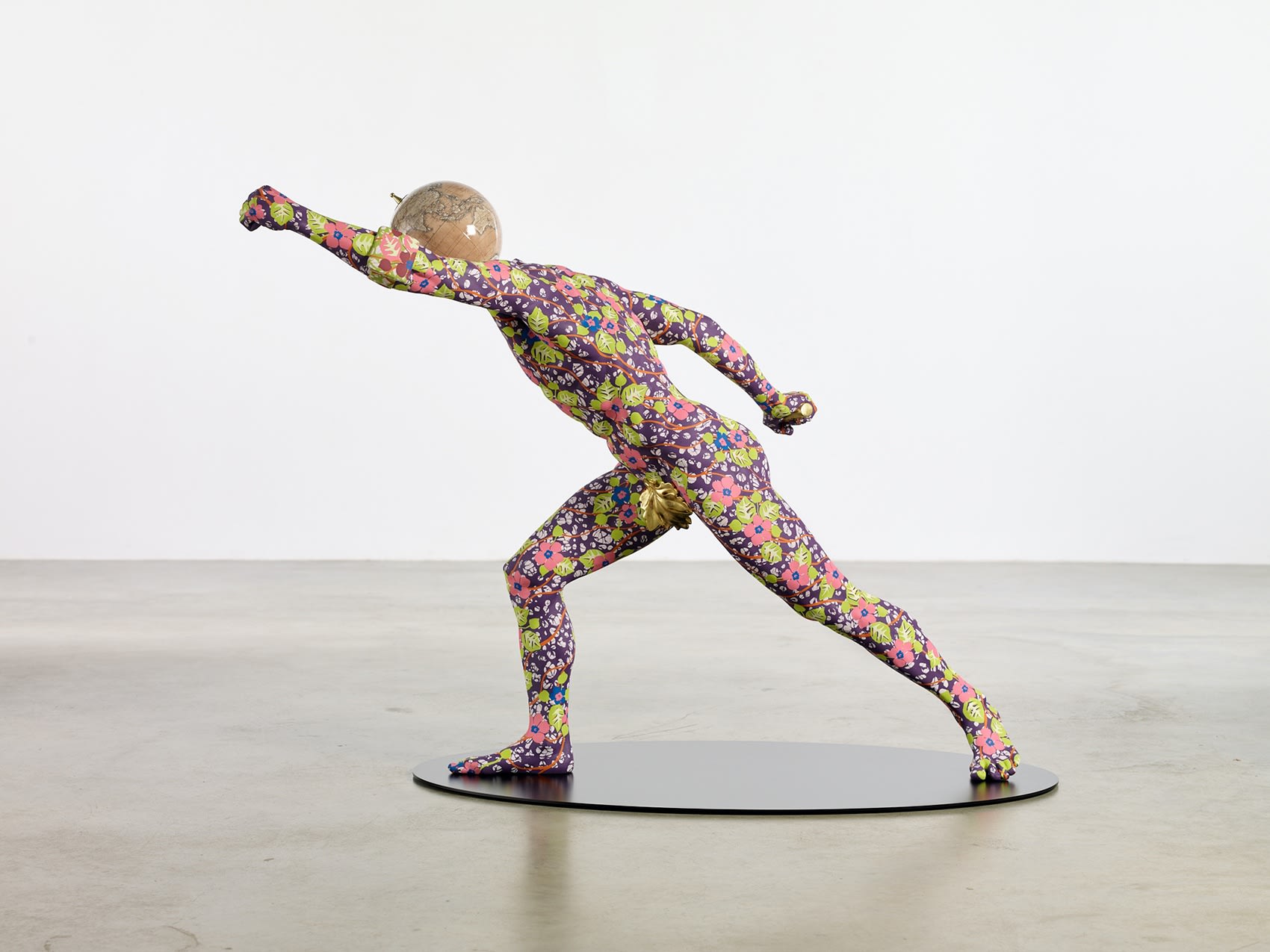 Frieze London: James Cohan Gallery | Yinka Shonibare, CBE | Borghese Gladiator, 2020 | Fibreglass sculpture, hand-painted with Dutch wax pattern, bespoke hand- coloured globe and steel, baseplate
Discover Frieze Art Fair offline and online in their viewing room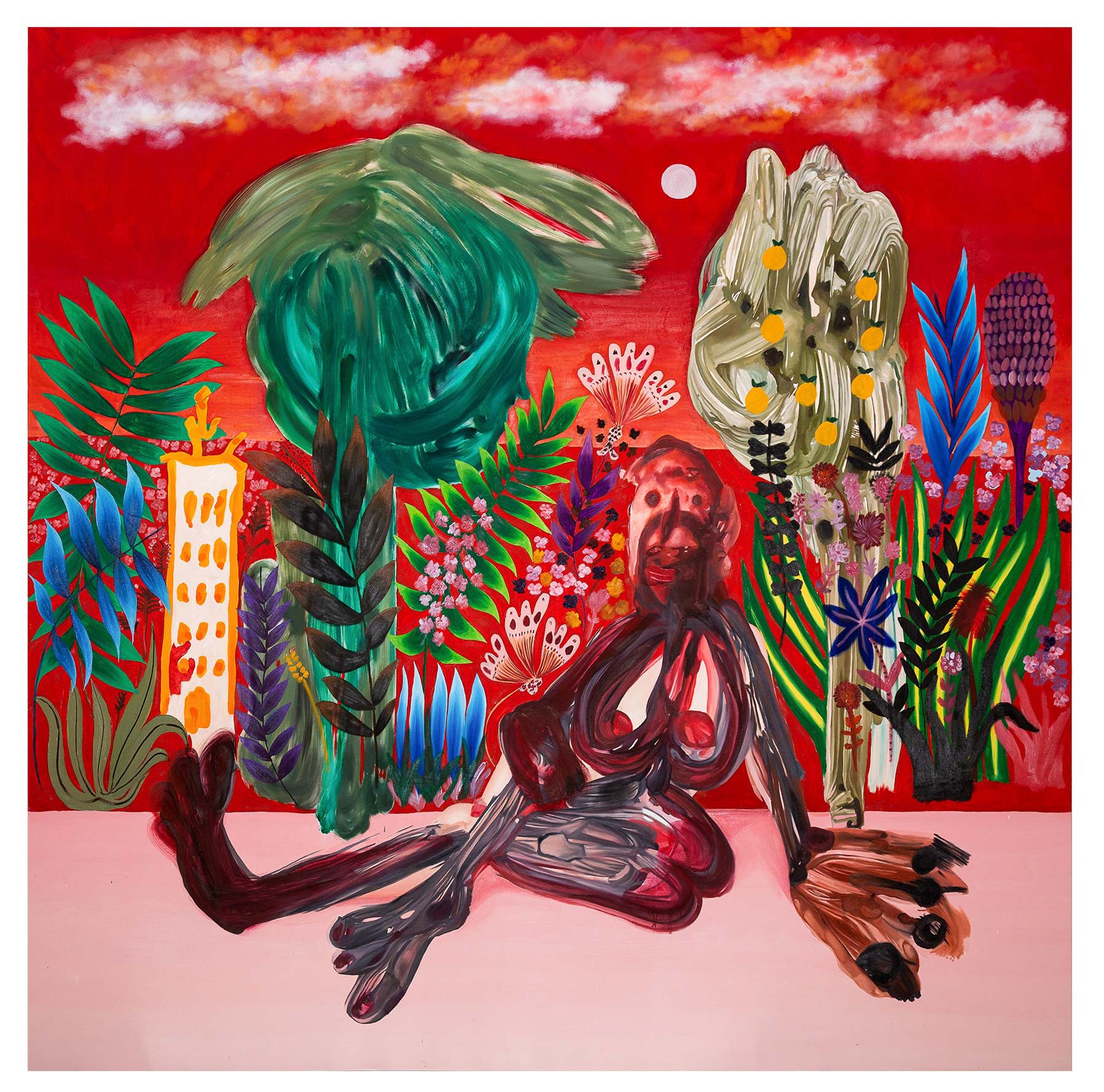 Frieze London | The Breeder | Jannis Varelas | Red Fields, 2020
oil, acrylic, pastel, gesso on canvas 250x250 cm / 98.5 x 98.5 inches
Courtesy The Breeder, Athens
Frieze LONDON | art fair 2020 | viewing room
Viewing Room | Image Courtesy Frieze
Take this opportunity and explore the art world digitally. Discover who the worlds leading galleries are, and enjoy the art presented by this years Frieze art fair on their online viewing room.
Digital Art Fair | Viewing Room | Courtesy Frieze
---
What is Frieze Art Fair ?
Frieze is the world's leading platform for modern and contemporary art for scholars, connoisseurs, collectors and the general public alike. Frieze comprises three magazines-frieze, Frieze Masters Magazine and Frieze Week- and four international art fairs-Frieze London, Frieze Masters, Frieze New York and Frieze Los Angeles.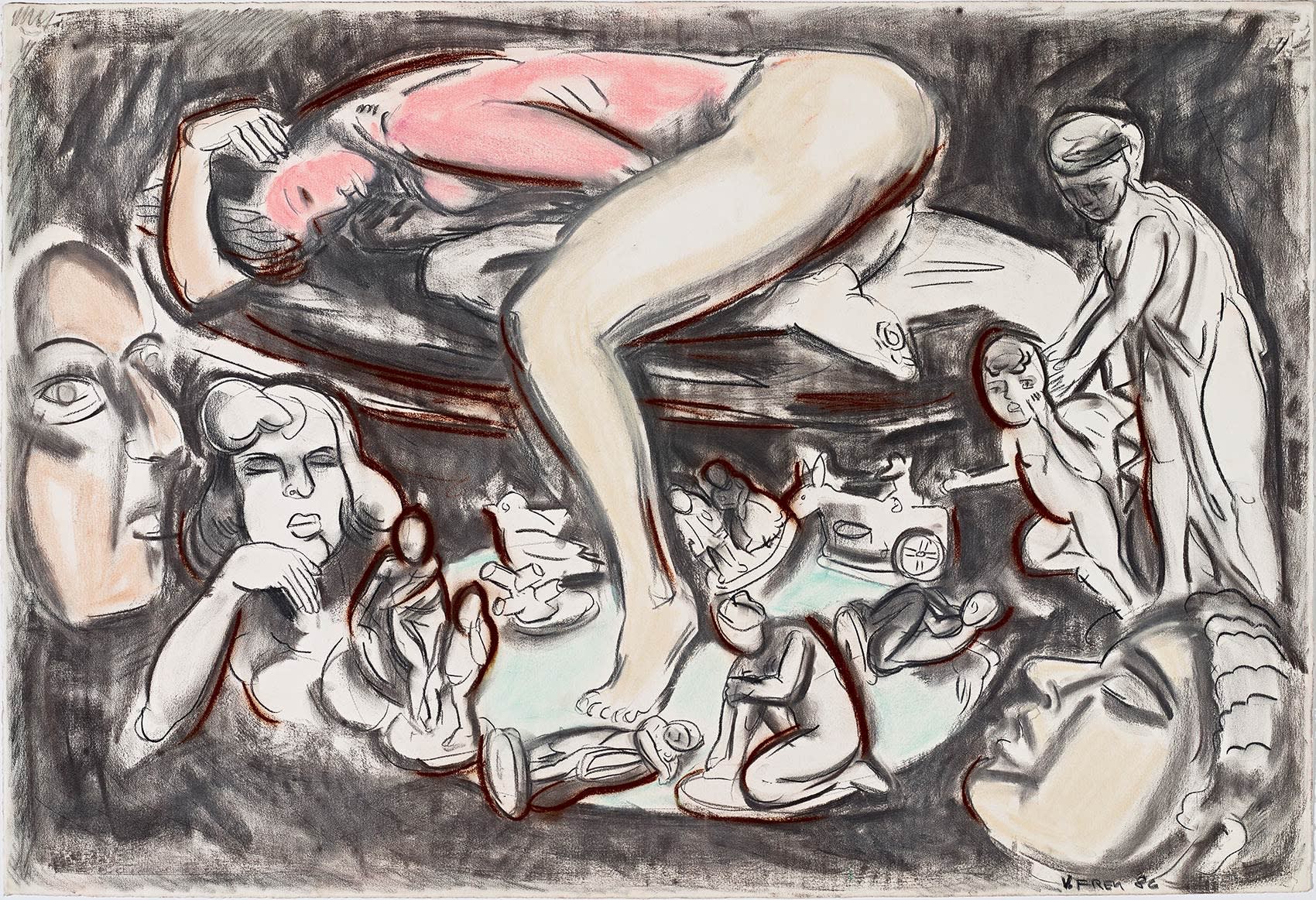 Frieze Spotlight | Gavlak | Viola Frey | Untitled, 1986 | Pastel on Paper, 30x40inch VF0003
Frieze was founded in 1991 by Matthew Slotover and Amanda Sharp, with the launch of frieze magazine, the leading international magazine of contemporary art and culture. In 2003, Sharp and Slotover launched Frieze London art fair, which takes place each October in The Regent's Park, London in white tents.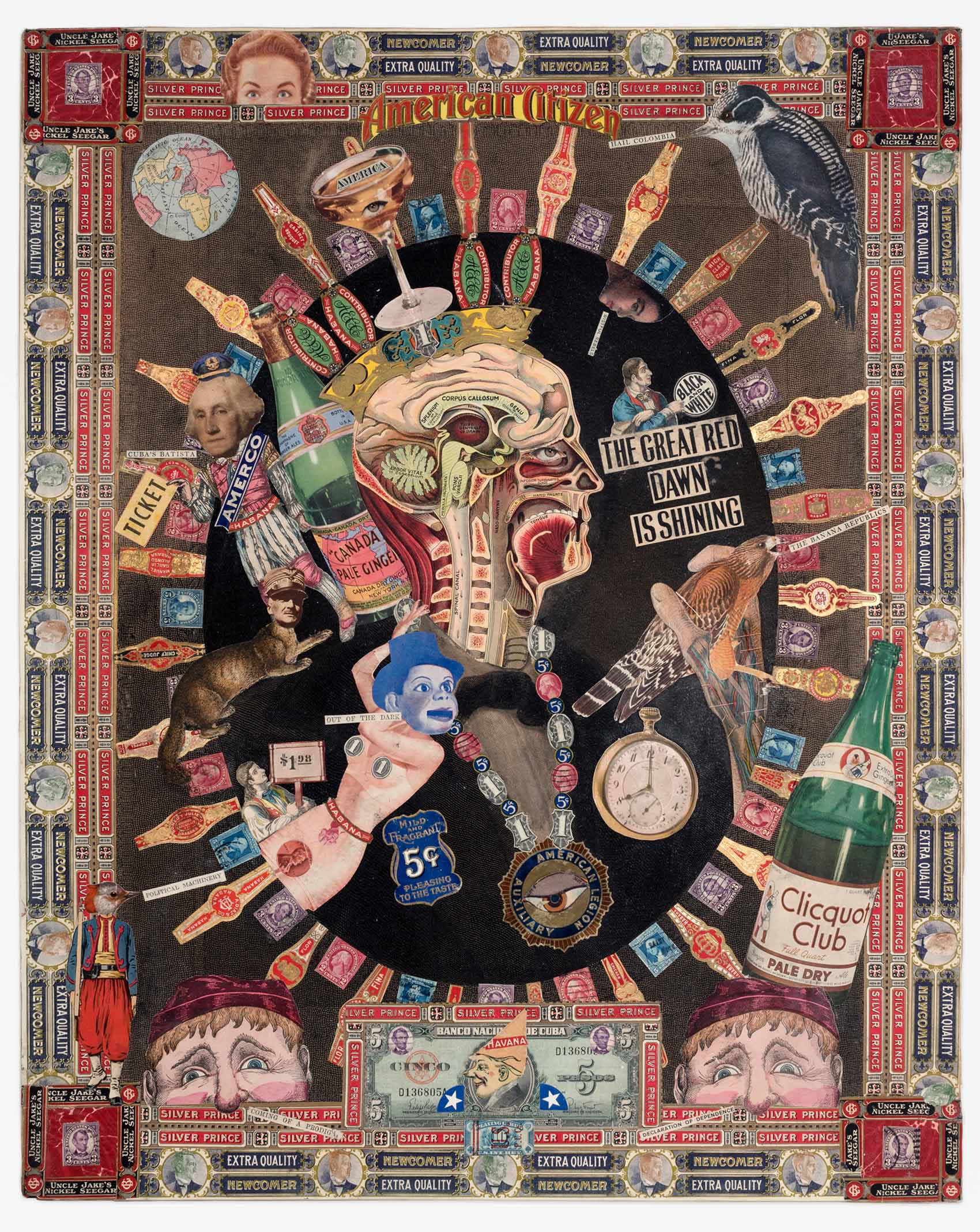 The Gallery of Everything and Fleisher Ollman Gallery | Felipe Jesus Consalvos | 1891-c 1960 | The Great Red Dawn is Shining, c 1920/60 | mixed media collage, double-sided 62.9 x 50.2 cm 24 3/4 x 19 3/4 in
In 2012, they launched Frieze New York, which occurs each May in Randall's Island Park, and Frieze Masters, which coincides with Frieze London in October and is dedicated to art from ancient to modern. In 2018, Frieze announced the launch of Frieze Los Angeles, which opened February 14-17, 2019 at Paramount Pictures Studios, Los Angeles.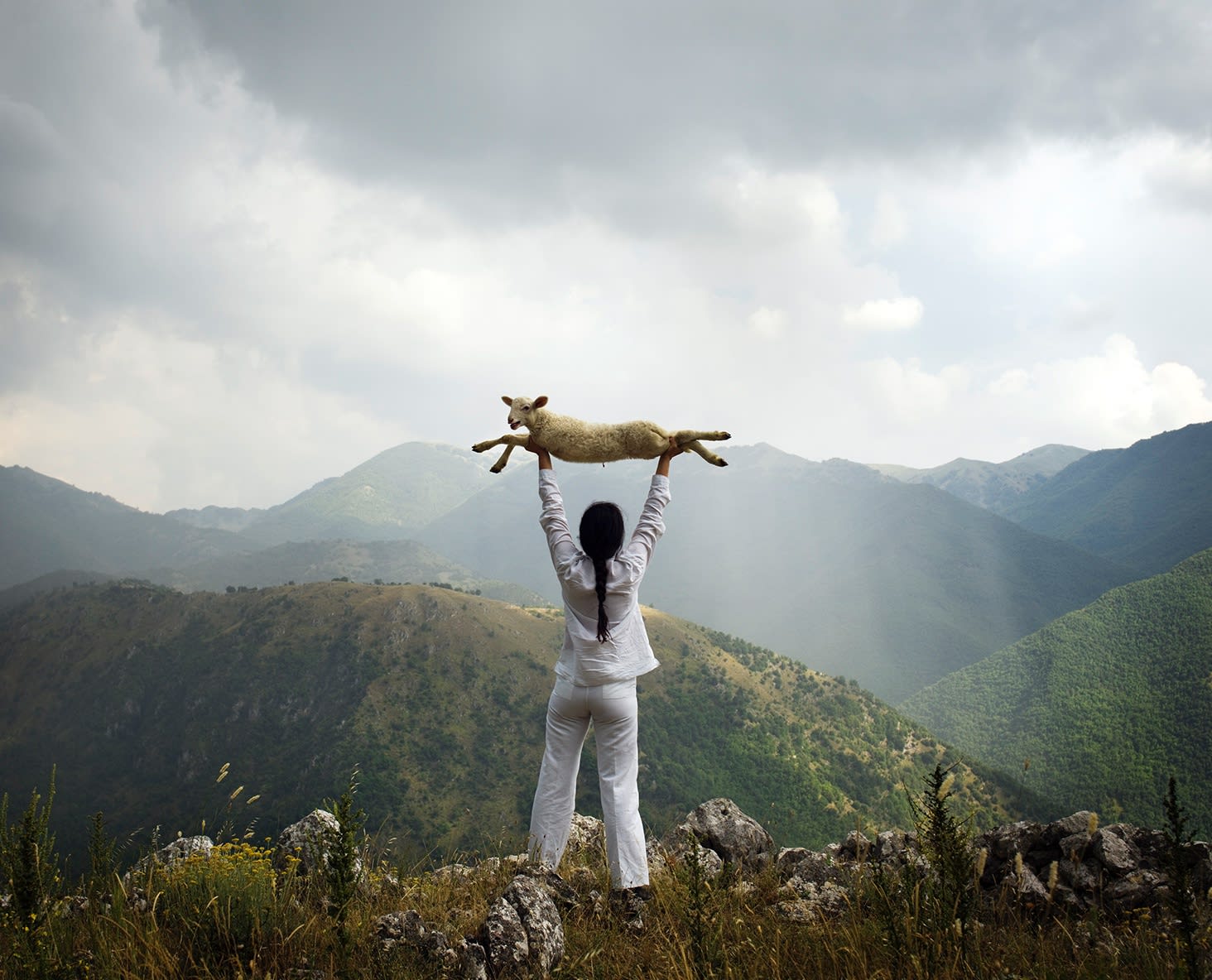 Lia Rumma | Marina Abramović | Holding the Lamb, 2010 | From the series Back to Simplicity | Color pigment print - 60 x 200 cm | 9 + 2 AP | Courtesy Galleria Lia Rumma Milan/Naples
The Deutsche Bank is the Global Lead Partner of Frieze. It has supported the fair since 2004, helping it expand to New York and Los Angeles,broaden its scope to include Frieze Masters in London and now venture online with Frieze Viewing Room.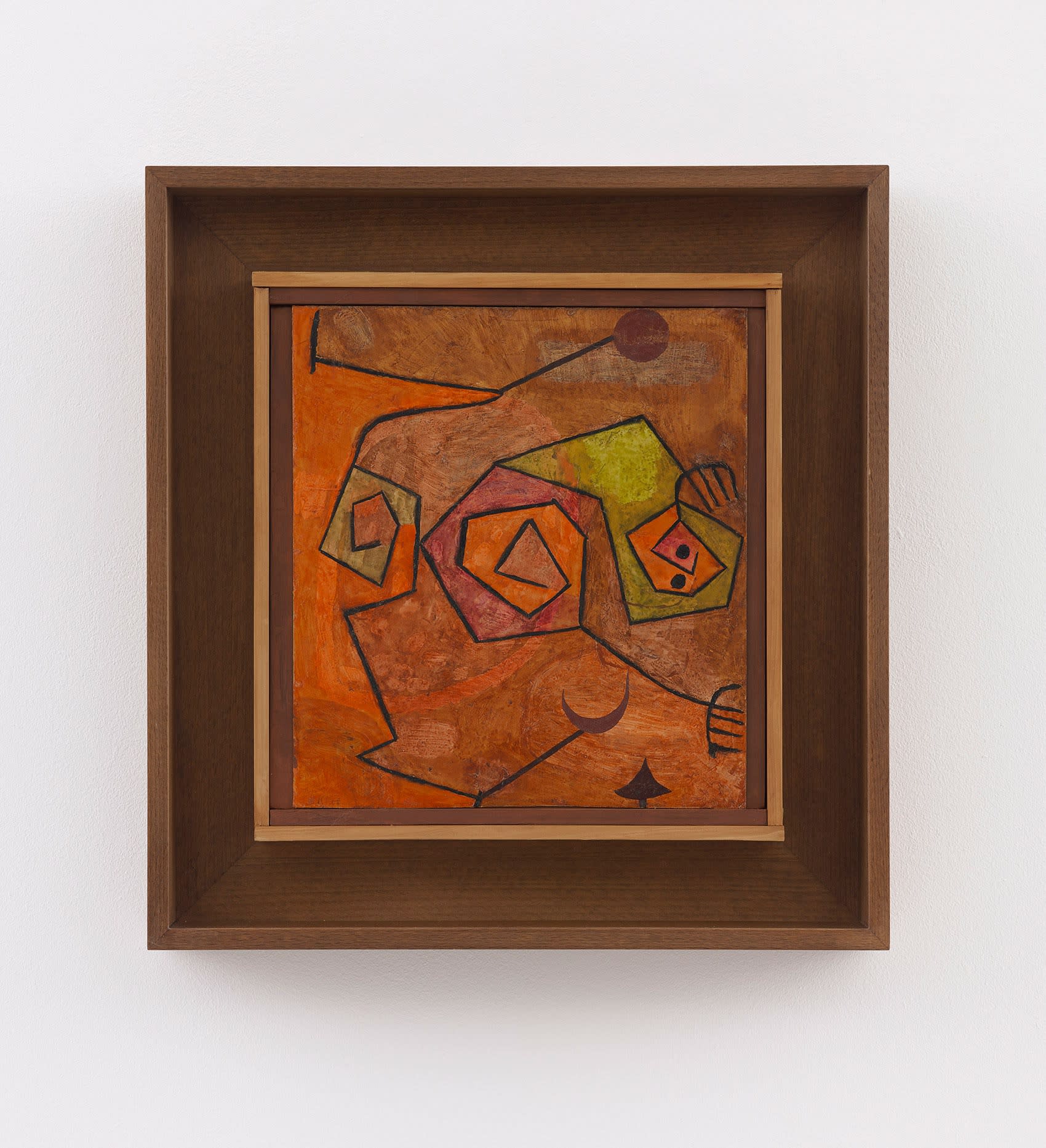 David Zwirner | Paul Klee | Folter (Torture) 1938 | © Klee Family | Courtesy David Zwirner
With its extensive collection of works on paper and photography, Deutsche Bank has supported the work of cutting-edge international artists and their galleries for 40 years - distinguishing itself as a global leader in corporate art programmes.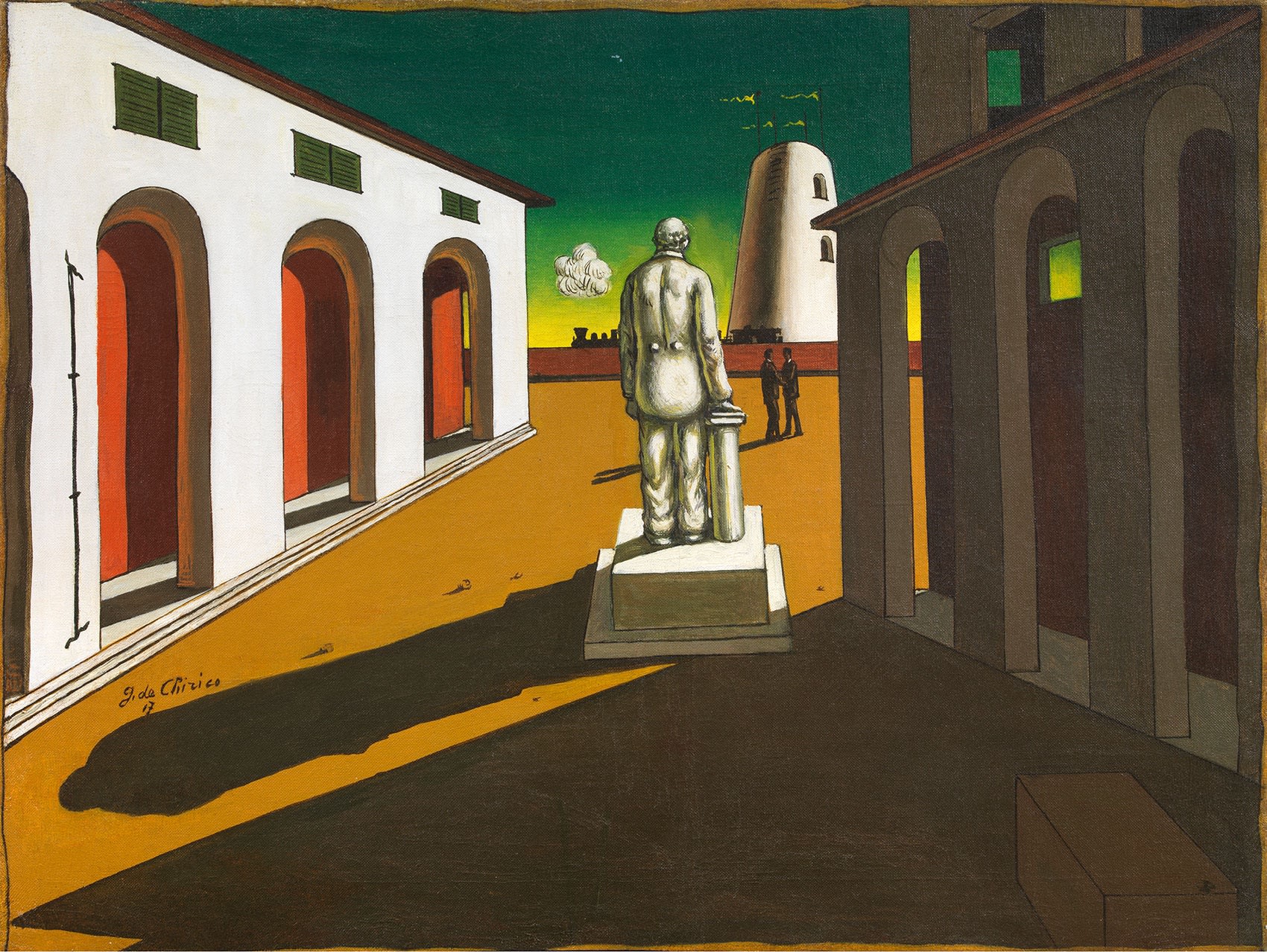 Spotlight: Tornabuoni Art | GIORGIO DECHIRICO |Piazza d'Italia (con monumento ad unuomo politico), 1945 ca. | Oil on canvas | ©Tornabuoni Art
Launched on the 5th October, Frieze Week features 128 galleries, museums, partners and initiatives, including Frieze Talks, LIVE and Frieze Sculpture. Frieze Viewing Room will present over 250 leading galleries on a newly enhanced digital platform to reach a global audience online. Global lead partner Deutsche Bank supports Frieze Fairs for the 17th consecutive year, continuing a shared commitment to artistic excellence.'We are looking forward to launching a Frieze Week like no other this year - with so many great galleries participating, both online via Frieze Viewing Room and in person via extraordinary exhibitions across London. Expectations are that this years Frieze will achieve the widest reach ever, as people all over the world discover and buy art on our digital platform, alongside a moment that truly celebrates London and its vital community of galleries, institutions and artists. I salute the entire Frieze team for their innovation and hard work, and all of our galleries and partners for their spirit of collaboration.'Victoria Siddall - Global Director, Frieze Fairs.
For Frieze London 2020, its dedicated presentation on Frieze Viewing Room, 'Taking a Stand: Art & Society', will feature artists from the bank's collection who use their creative platform for activism in support of different causes.
WORLD-LEADING ARTISTS AND GALLERIES PARTICIPATE IN FRIEZE VIEWING ROOM
Loeve & Co. | Patrick Proctor | Alan, 1968 | Watercolour on paper | Signed and dated in the bottom right | 23 x 30 cm | courtesy press Frieze
Featuring over 250 galleries from across the globe, the second edition of Frieze Viewing Room brings together art from ancient civilizations through to the contemporary moment. Galleries presenting solo artist shows and curated exhibitions at Frieze London include
Highlights at Frieze London 2020
Fortes D'Aloia & Gabriel presents a special presentation of works by Brazilian artists Efrain Almeida, Leda Catunda, Jac Leirner, Rivane Neuenschwander, Janaina Tschäpe and Yuli Yamagata, which will be shown online and in Carpintaria, its Rio de Janeiro location.
Sadie Coles HQ displays Sarah Lucas




Credit: Sarah Lucas, Sandwich, 2011 | 2020. © Sarah Lucas, courtesy Sadie Coles HQ, London | courtesy press Frieze




Stephen Friedman Gallery will present a selection of new works by British sculptor Holly Hendry shown both online in their Viewing Room and in their gallery
Gagosian will exhibit new works by Nathaniel Mary Quinn
Lisson Gallery will present a solo booth by Laure Prouvost with an exhibition at their gallery




Spotlight: Gallery © Soft Opening | Tenant of Culture | Flash S/S, 2020 | Recycled shoes and socks, laces, plaster, tiles, grout | Cortesy the artist and Soft Opening, London




Kate MacGarry will feature new and recent work by Turner Prize winner Helen Cammock, coinciding with a solo show at the gallery during Frieze Week
Pace Gallery will display a joint presentation by Lynda Benglis and Arlene Shechet
STPI will present key new works by Genevieve Chua and Do Ho Suh
White Cube will present a specially conceived solo booth of new work by multidisciplinary artist Theaster Gates.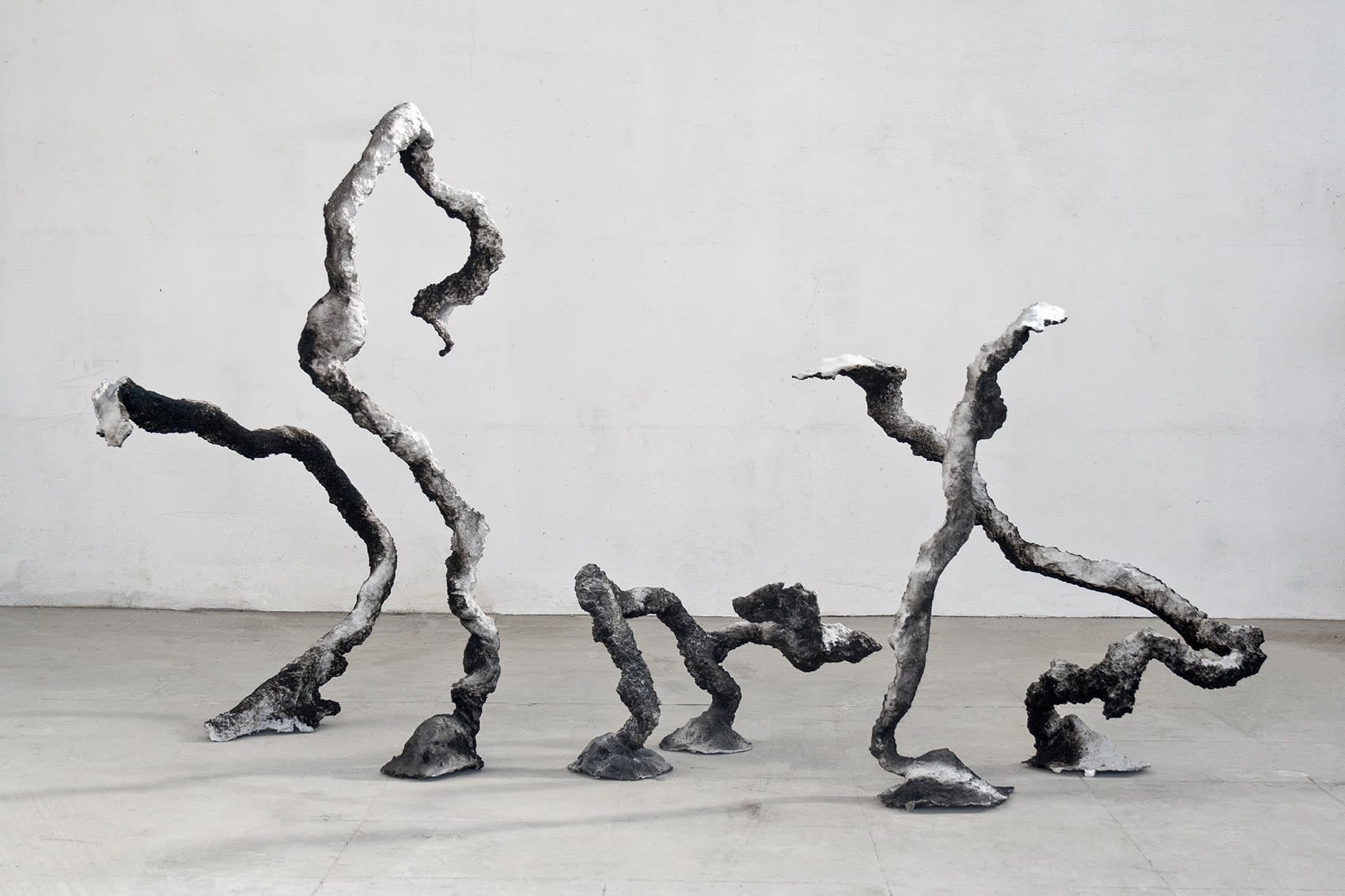 Focus: © Sophie Tappeiner Gallery | Angelika Loderer | Schüttellöcher ( Pouring Holes), 2012 | Patinated aluminum
FRIEZE SCULPTURE
Rebecca Warren | Aurelius, 2017-2019 | hand-painted bronze | Courtesy of the Artist and Galerie Max Hetzler Berlin | Paris | London| Photo: Andy Keate
Frieze's celebrated public art programme returns to The Regent's Park from 5 - 18 October.
Curated by Clare Lilley (Director of Programme, Yorkshire Sculpture Park), the 2020 line-up features artists David Altmejd, Fabio Lattanzi Antinori, Gianpietro Carlesso, Eric Fischl, Patrick Goddard, Lubaina Himid, Kalliopi Lemos, Richard Long, Sarah Lucas, Gavin Turk, Rebecca Warren and Arne Quinze.


Richard Long | Circle for Sally | 2016 Granite and marble stones | © Richard Long; Courtesy Lisson Gallery. Photography by Jack Hems.
© Gavin Turk | L'Âge d'Or, 2019 | Courtesy of MARUANI MERCIER and the artist. |Photo by Dave Bruel.


Frieze Artist Award: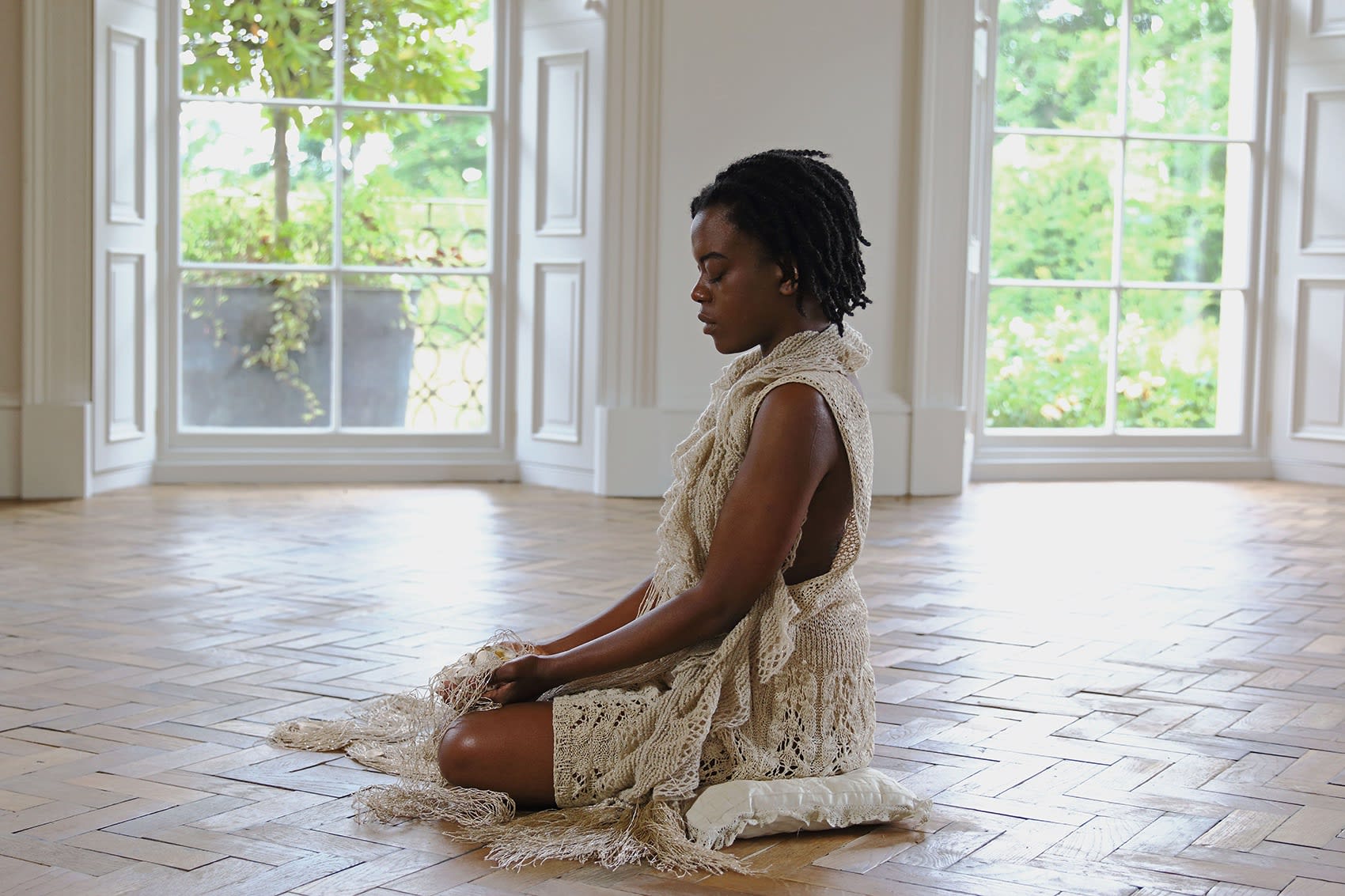 © Courtesy of Matthew A. Williams
THE FRIEZE ARTIST AWARD: Alberta Whittle is the recipient of the Frieze Artist Award 2020, supported by Forma.
Whittle's winning proposal was selected from a shortlist of nominated artists including Cibelle Cavalli Bastos, Jamie Crewe, Adham Faramawy, Arash Fayez, Onyeka Igwe, Helene Kazan and Sadé Mica.
Jury Member:

Eva Langret | Artistic Director of Frieze London
Chris Rawcliffe | Artistic Director of Forma
Himali Sing Soin | Writer based between London and Delhi
Wictor Wang | Artistic Director and Chief Curator of M Woods museums in Beijing
Dr. Zoe Whitley | Director of London´s Chisenhale Gallery
more about the Frieze Award here
---
Accessing Frieze:
To register for Frieze Viewing Room visit the: frieze.com/ViewingRoom
The full programme is available online at: frieze.com

Keep up to date on all the latest news from Frieze, sign up to their newsletter at frieze.com, and follow @FriezeArtFair on Instagram, Twitter and Frieze Art Fairs on Facebook.
---
#FriezeSculpture #FriezeArtFair #FriezeVR #FriezeLondon #FriezeMasters #FriezeWeekEnd.
Special thanks for text and Images, courtesy of the press department Frieze London.
October 10, 2020