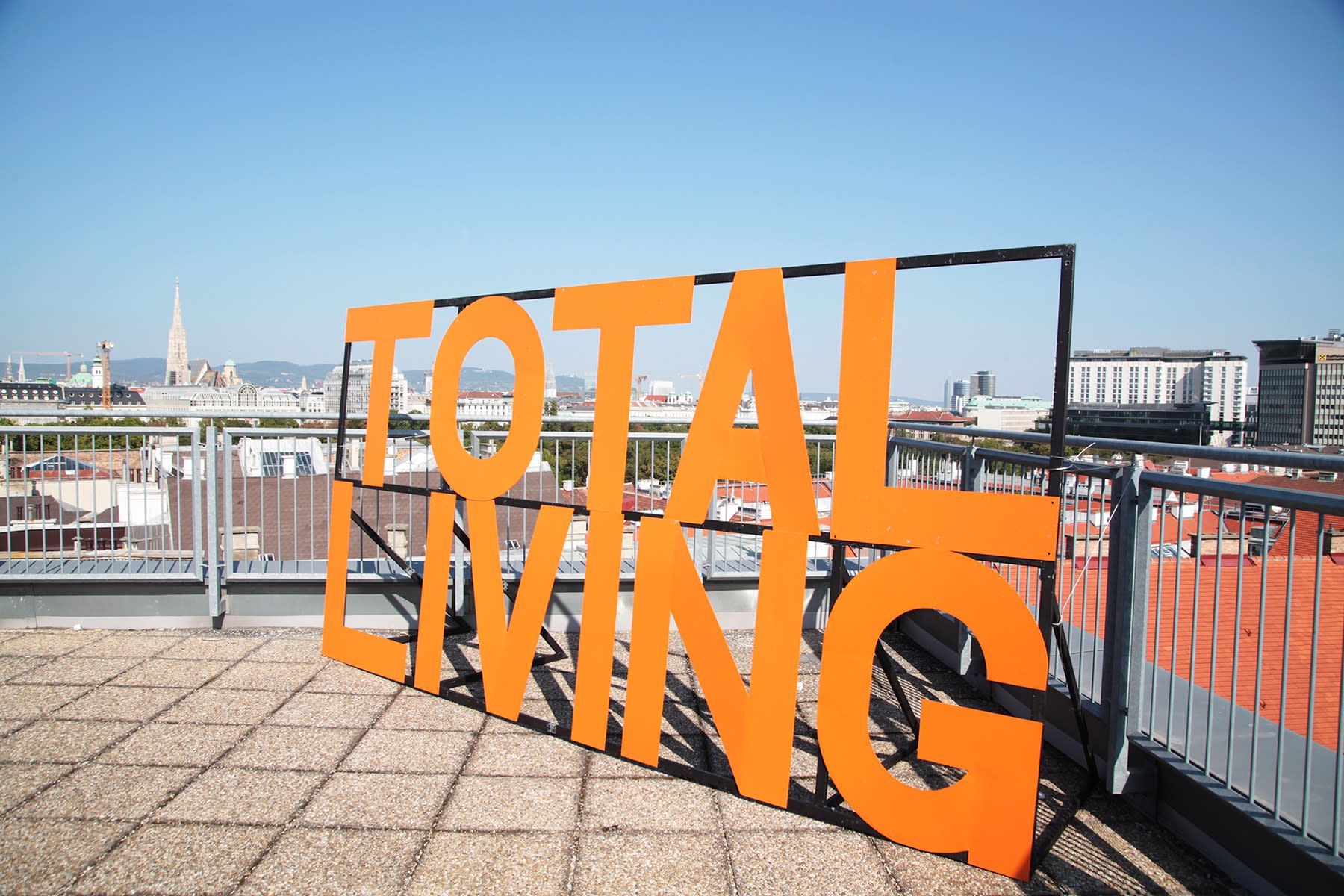 Parallel Vienna 2020 | Total Living | Rooftop | Garbriele Senn Gallery | Marko Lulic



Parallel Vienna 2020 | Introduction
Parallel Vienna 2020 is open and located at the Rudolf Sallinger Platz in 1030 Vienna. You can see the installation of Alfredo Barsuglia, 2 cars on-top of each other placed in front of the building which is between hotel intercontinental and tube station Stadtpark. On the roof top you can see the installation of Total Living by Austrian artist Marko Lulic . Yes there is a lot of art to see in Viennas art week September 2020. From Herman Nitsch, to Erwin Wurm from Björn Segschneider to a large selection of Galleries. The Munchies Art Club takes a closer look at the artworks, artists and the Contemporary art fairs taking place in Vienna and Austria.
8TH FLOOR | Parallel Vienna
Munchies Art Club was lucky to be kindly invited by Mia Legenstein part of the Parallel team ( Stefan Bidner | artistic director and Daniel Haider | Managing Parnter), to attend the press tour for this years Parallel art fair 2020. After a security check, we were bidden to attend the press conference taking place on the 8th-floor terrace. The weather was perfect. The view of Vienna breathtaking.
Rupert Zallmann + Anton Defant + FWF Peek | Dead Trees | Büro Weltausstellung
There, in this spectacular setting Stefan Bidner, the Artistic Director welcomed us, and assured us that even though challenging, all safety measure guidelines stated by the Government were being implemented for the visitors. There are time slots, masks are compulsory, disinfectant everywhere, and staff present to remind visitors of keeping the safety distance.


Bidner went on to say how pleased he was with this year's venue.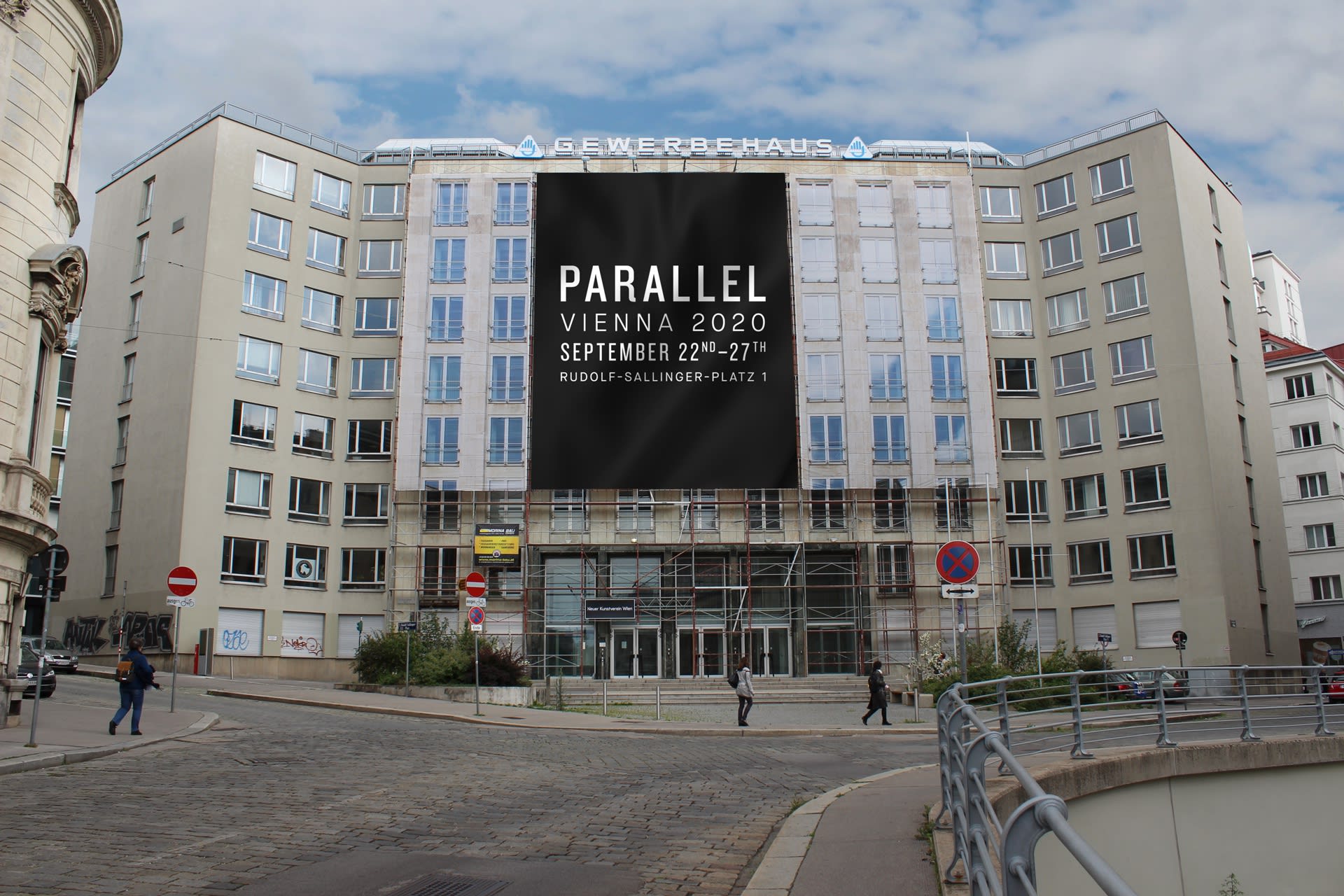 Gewerbehaus | Parallel Vienna 2020 | Photocredit Parallel Vienna
The Parallel takes place in the central and old commercial building on the Rudolf-Sallinger-Platz in the third Viennese district. The Gewerbehaus was built in 1952-1954 and it was used by the Chambers of Commerce. Since they moved out a few years ago, the building has remained mostly empty. The shape of the building reminds Bidner of the Superman emblem, its shape of a pentagon.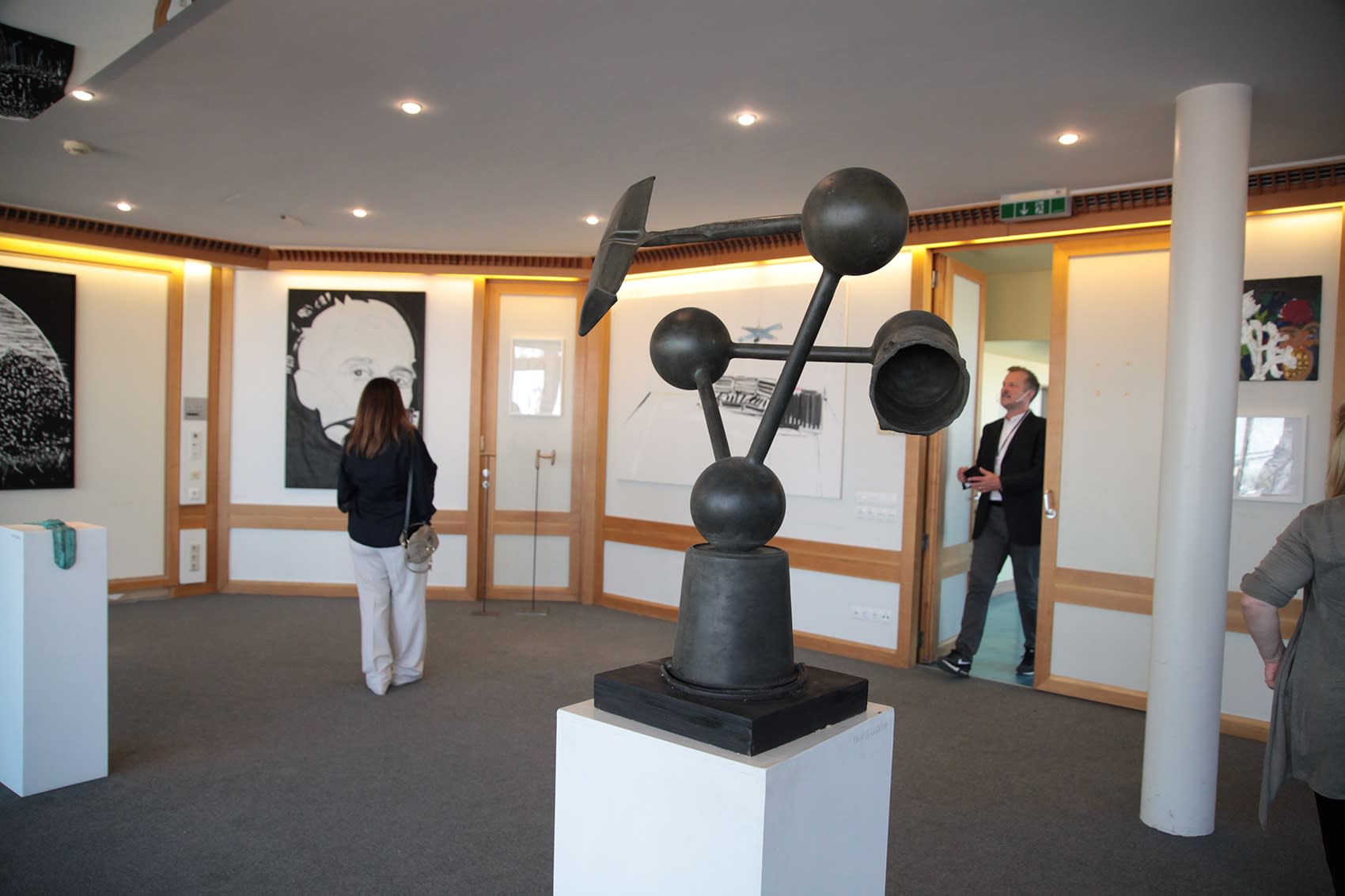 Büro Weltausstellung | Parallel Vienna 2020 | rooftop

The 'S" within the emblem, which most believe is the 'S' from Superman, is actually the Kryptonian symbol for "hope". As in the hope that this year's art fair can take place without any further restrictions. Hope is also what Parallel aims to offer young emerging artists, an incredible opportunity, a platform to be seen, an exchange, an experience from which to learn and grow. The symbolism of hope coming from the building's shape and the superpowers of contemporary art filling it. I for my part knocked on wood three times for them.
The Parallel he adds is like a pop-up Museum, showcasing for one week, every year, the contemporary Austrian art scenes development.
7TH FLOOR
Art Institutions present their students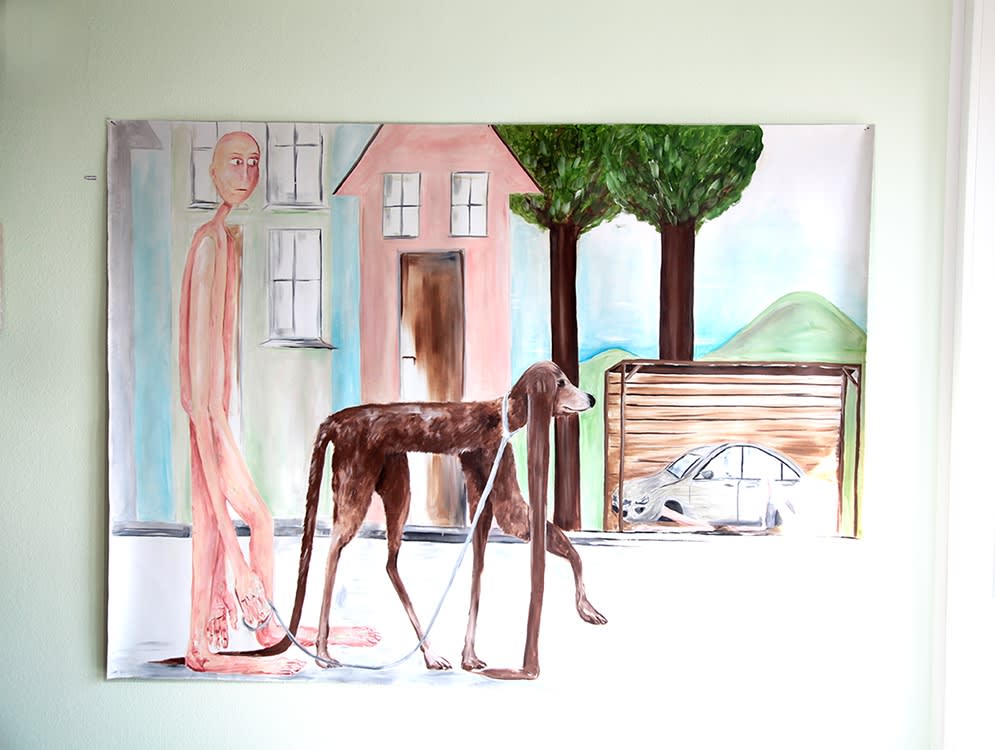 Parallel | Daniel Richter Class


The 7th floor that was filled with the next generation of potential. There was some very interesting art to look at. Budding talent studying under Daniel Richter, Roman Pfeffer / Stephan Hilge, Hans Schabus, Brigitte Kowanz , Klasse Martin Guttmann , Klasse Jermolaewa , Dorit Margreiter to name a few. Students from the Academy of Fine Arts, the University of Applied Arts and the Art University of Linz.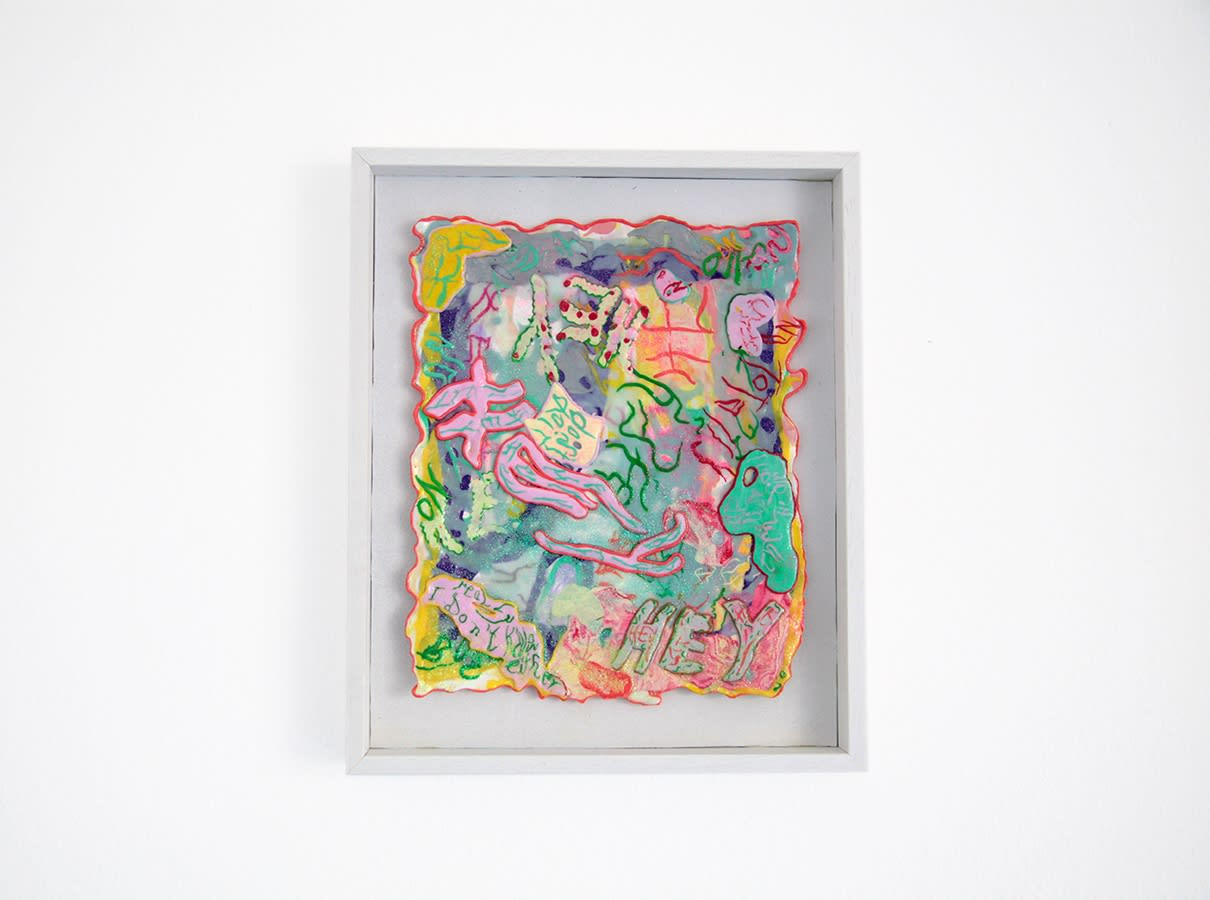 Parallel | Daniel Richter Class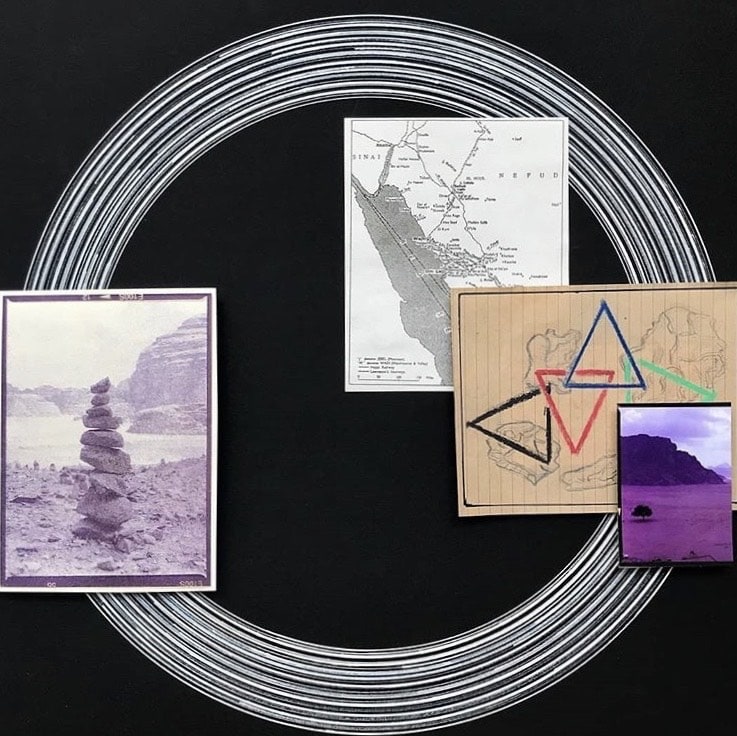 Michael Dietrich | Martin Guttmann Class | Akademy of fine arts Vienna



Luisa Hübner | Dorit Margreiter Class

Karo Kuchar | Pooltime
---
6TH FLOOR
statements | interventions | off spaces and more.
An enjoyable floor. Filled with different presentations, selections, and show caser's, making use of their rooms in innovative and creative ways. The Fliegende Gallerie shows a piece from Tracey Emins - a loan from a collector.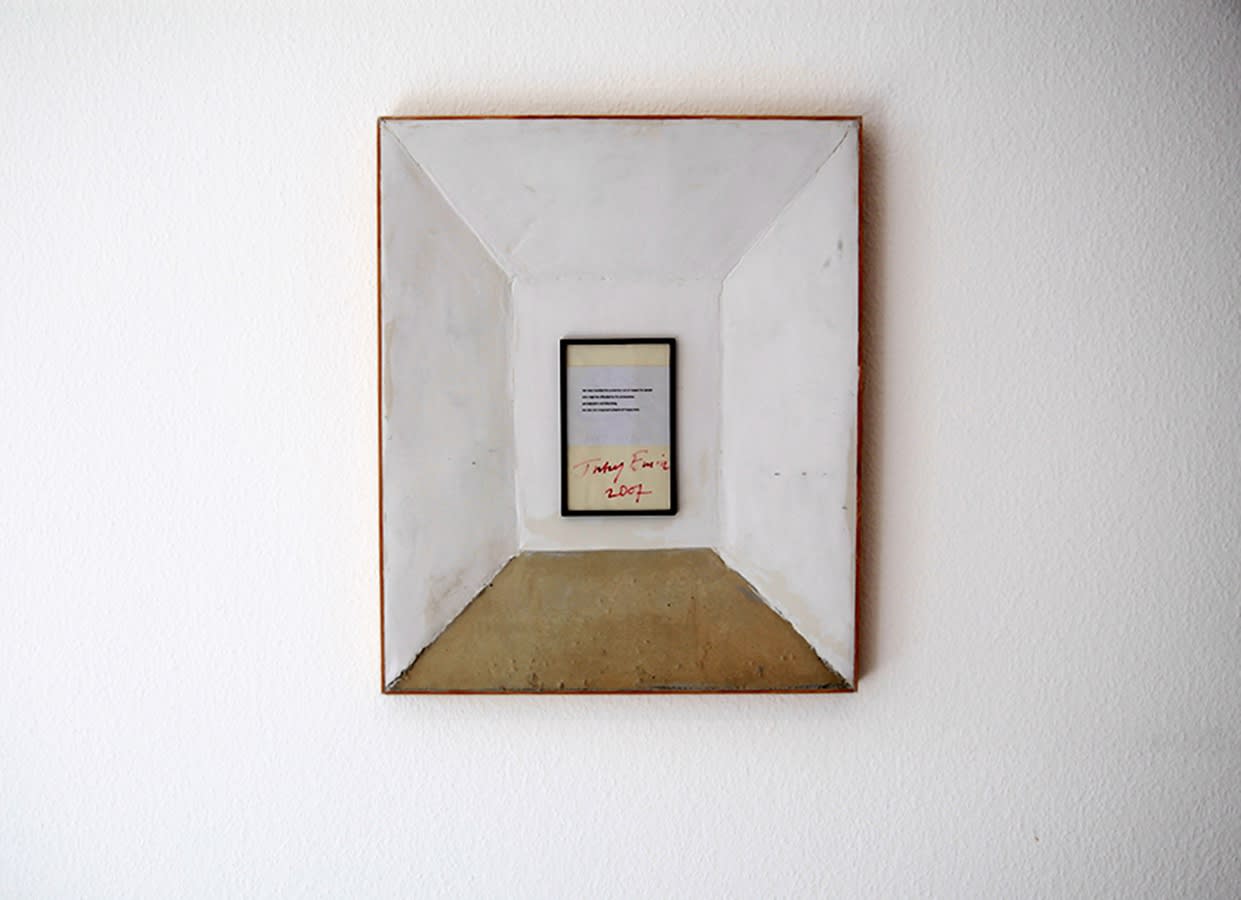 Project statement | Tracey Emin | Fliegende Galerie


The room from intervening artist Alfredo Barsuglia is empty, but for a life-sized clothed wooden structure of a man standing and leaning against a heater. There is a tablet where his head should be, and there you can converse with the artist who created this year's intervention of two cars on top of each other in front of the main entrance,
Das Wunder | Intervention | Alfredo Barsuglia
Das Wunder. The very sympathetic artist can be found roaming the premises with his wooden self-made selfie stick, talking to whoever enters his room, even if he is on another floor. Such fun!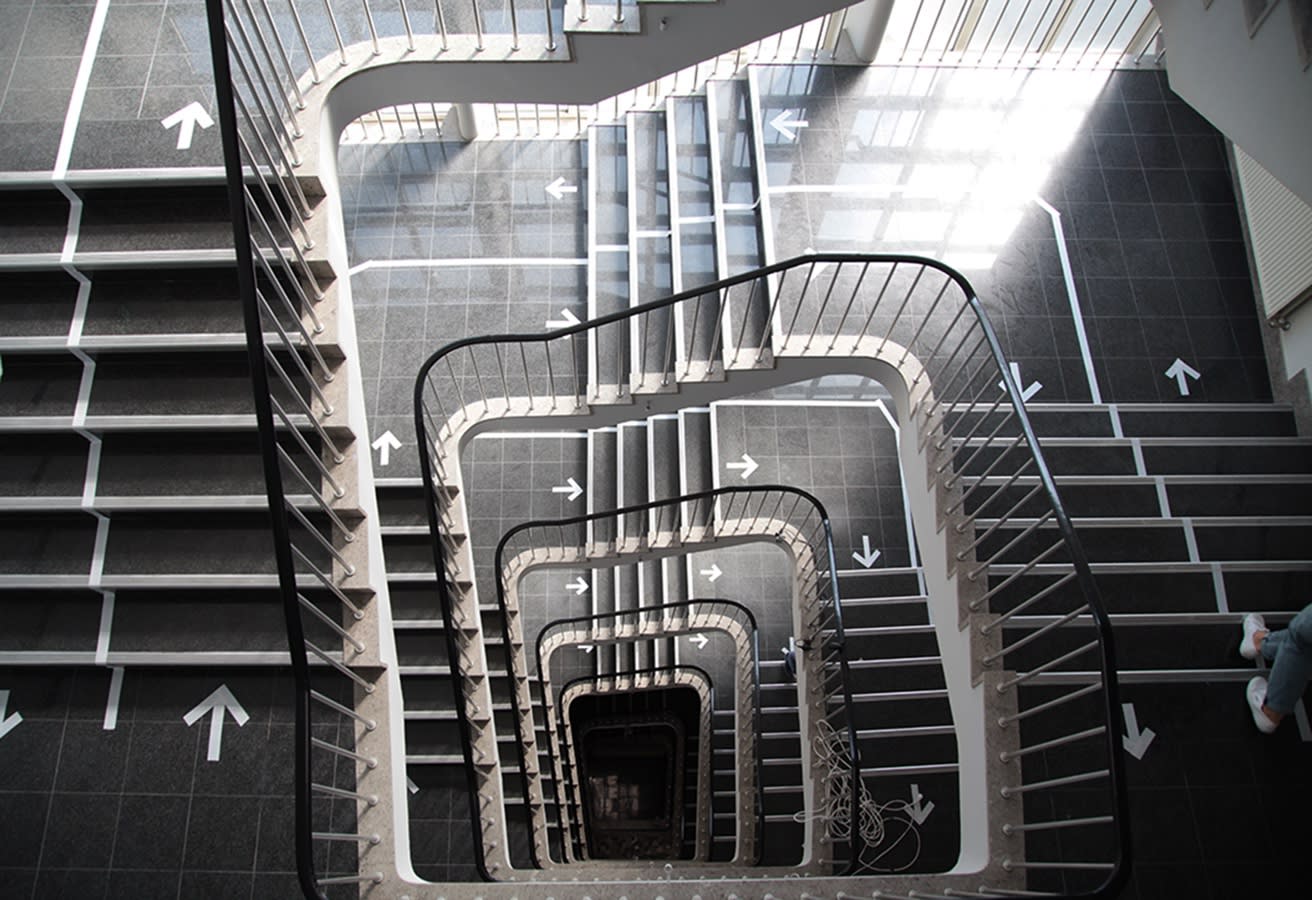 Staircase | Covid-19 measures
5TH FLOOR TO THE 3RD FLOOR
THE GALLERIES
AA Collections Gallery | Artist Carlos Perez

This is not my first Parallel art fair, and it most definitely won't be my last. Most of the galleries taking part were up to par. The rooms which I had visited before the rooms had been allocated, had been depressing and cool, now were renovated, painted, and cleaned.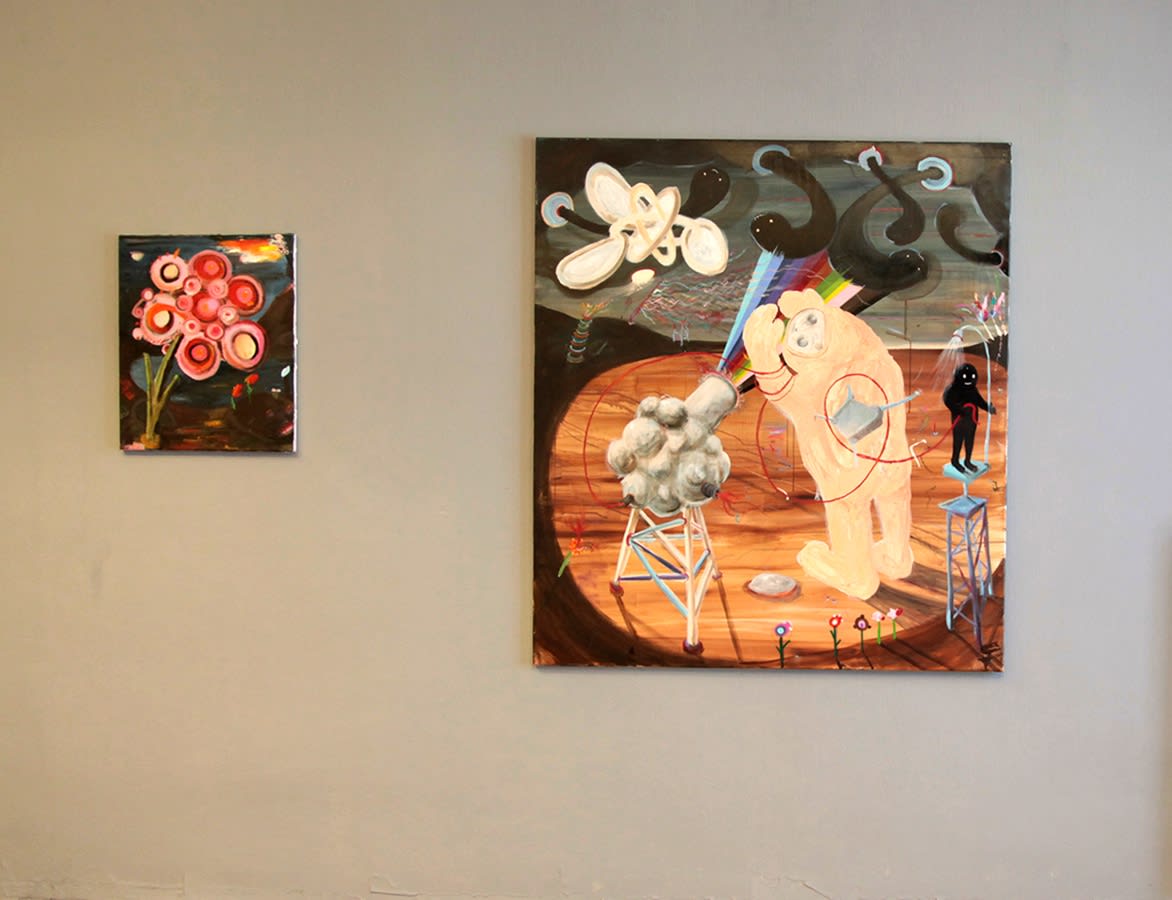 Nicole Gnesa Gallery | Artist Philip Grözinger

The presentation of the work was perfectly arranged and presented. The gallerists and their artists were open, friendly, and helpful, offering engrossing insight into the artist's motives, backgrounds, and inspiration.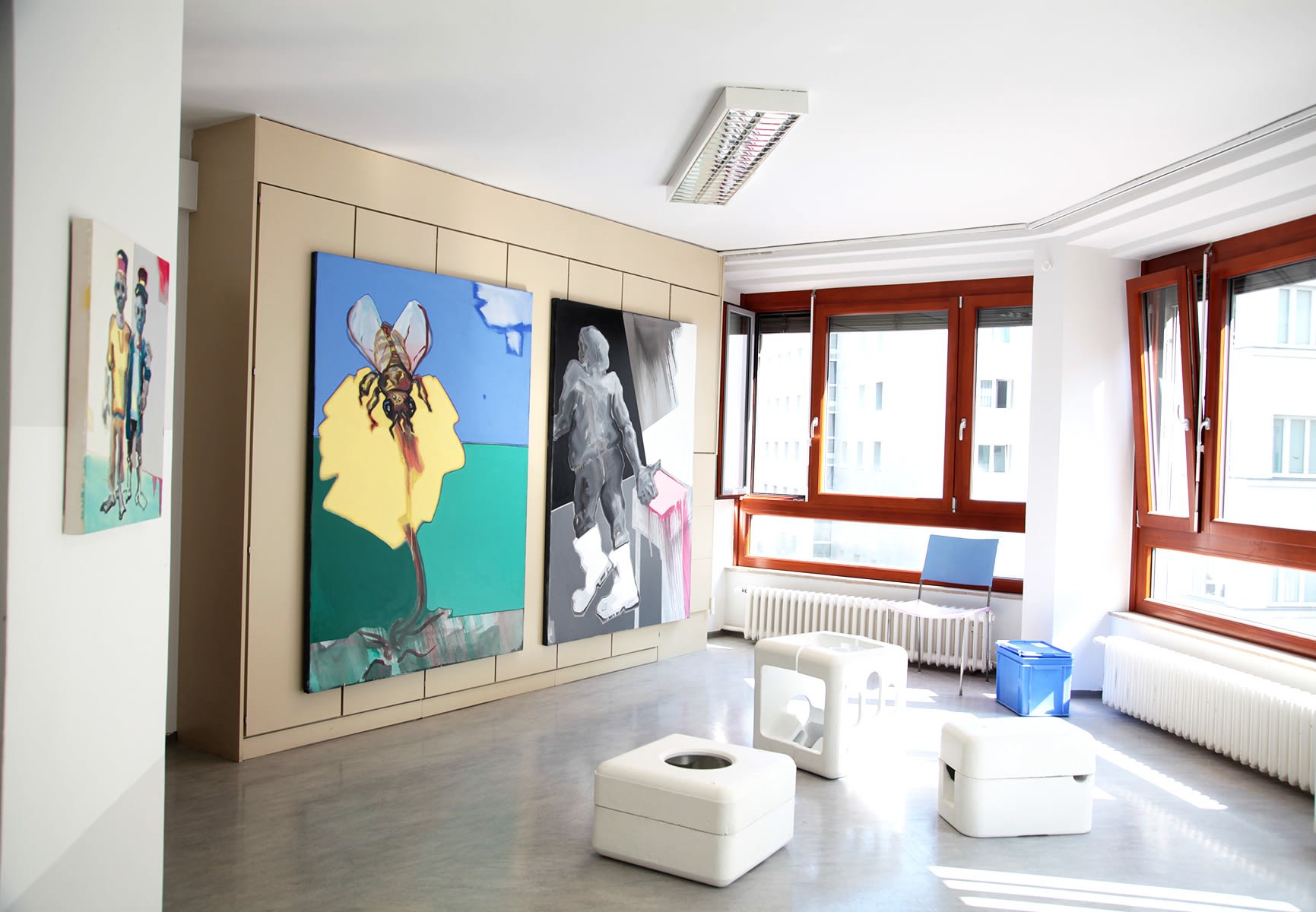 Gallery Elisabeth & Klaus Thoman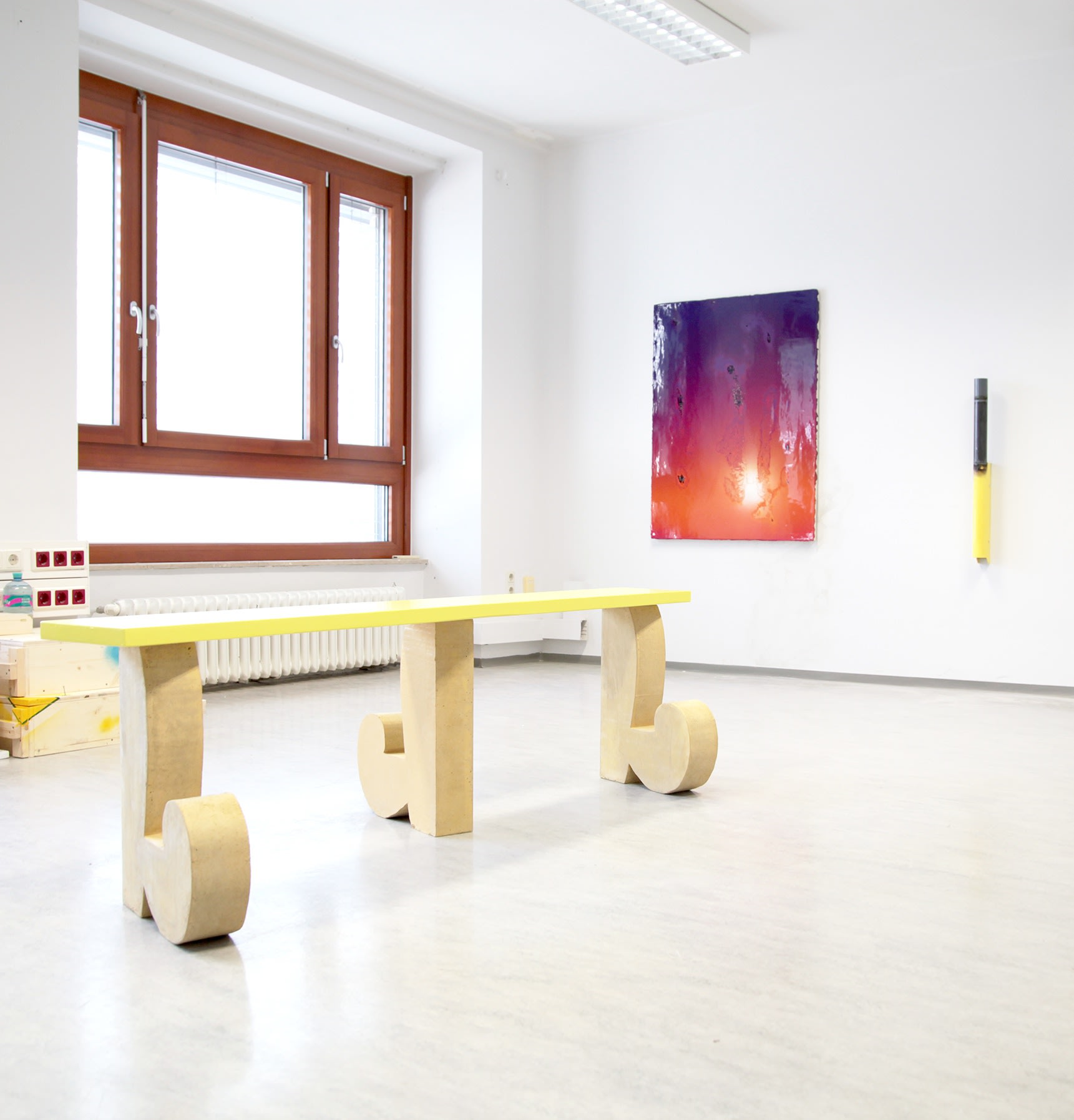 Christine Koenig Galerie | Marusa Sagadin | Thilo Jennsen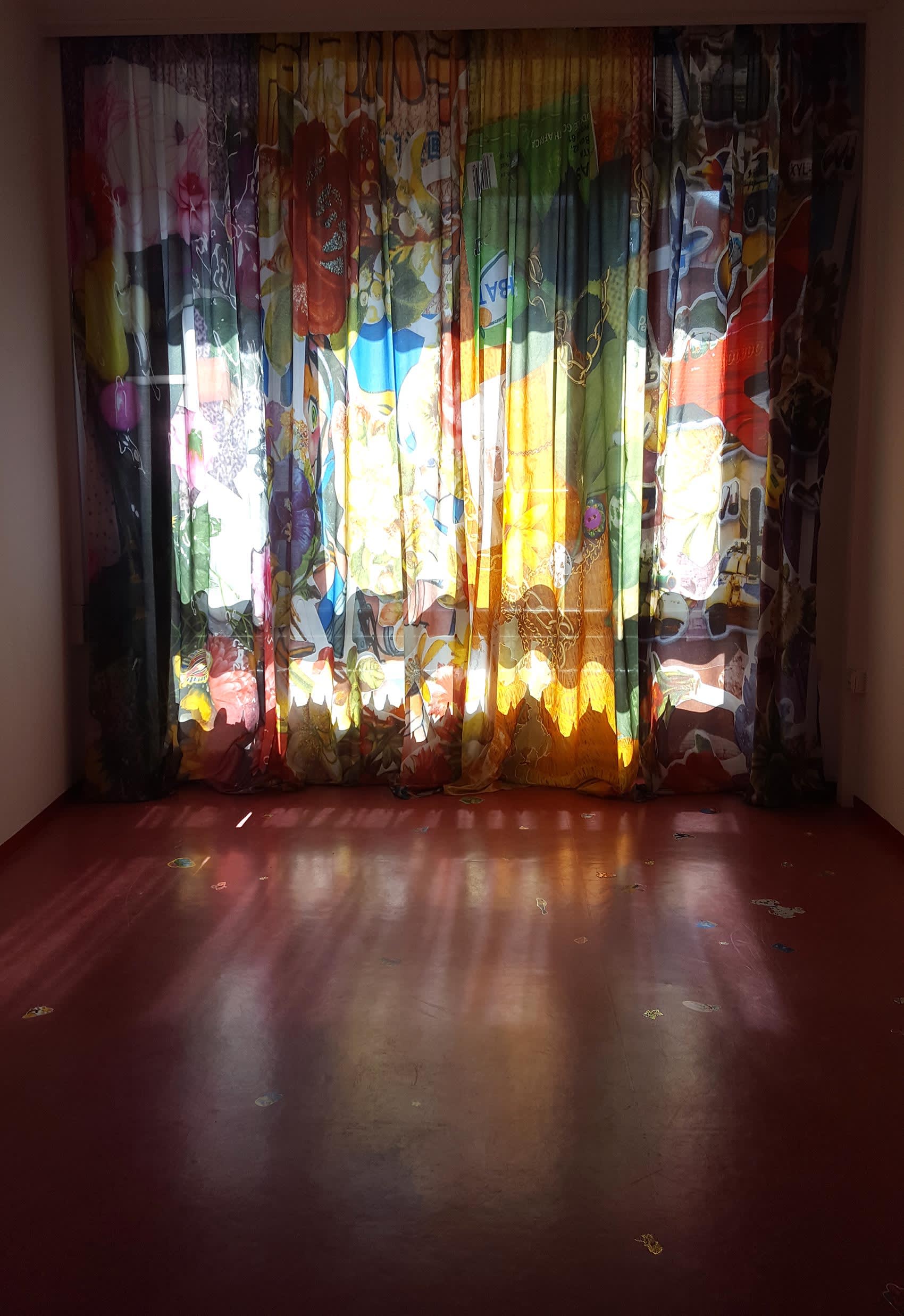 Nana Mandl

It was fascinating to see how every artist and gallery transformed the plain rooms that once were offices. Every time you walk into a new room, there are new things to discover. The art, the artist, the gallerists, all opening their doors and welcoming.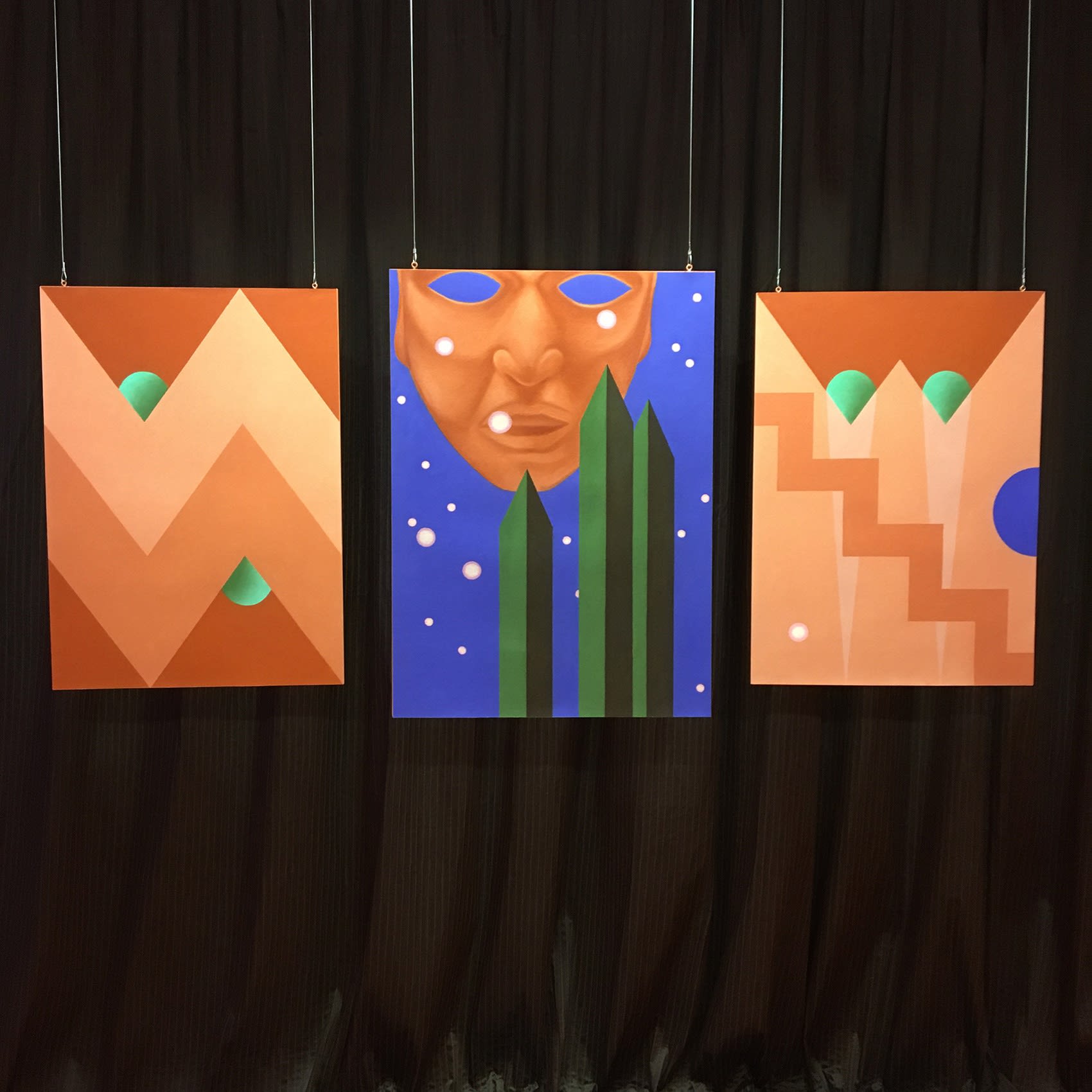 Florian Raditsch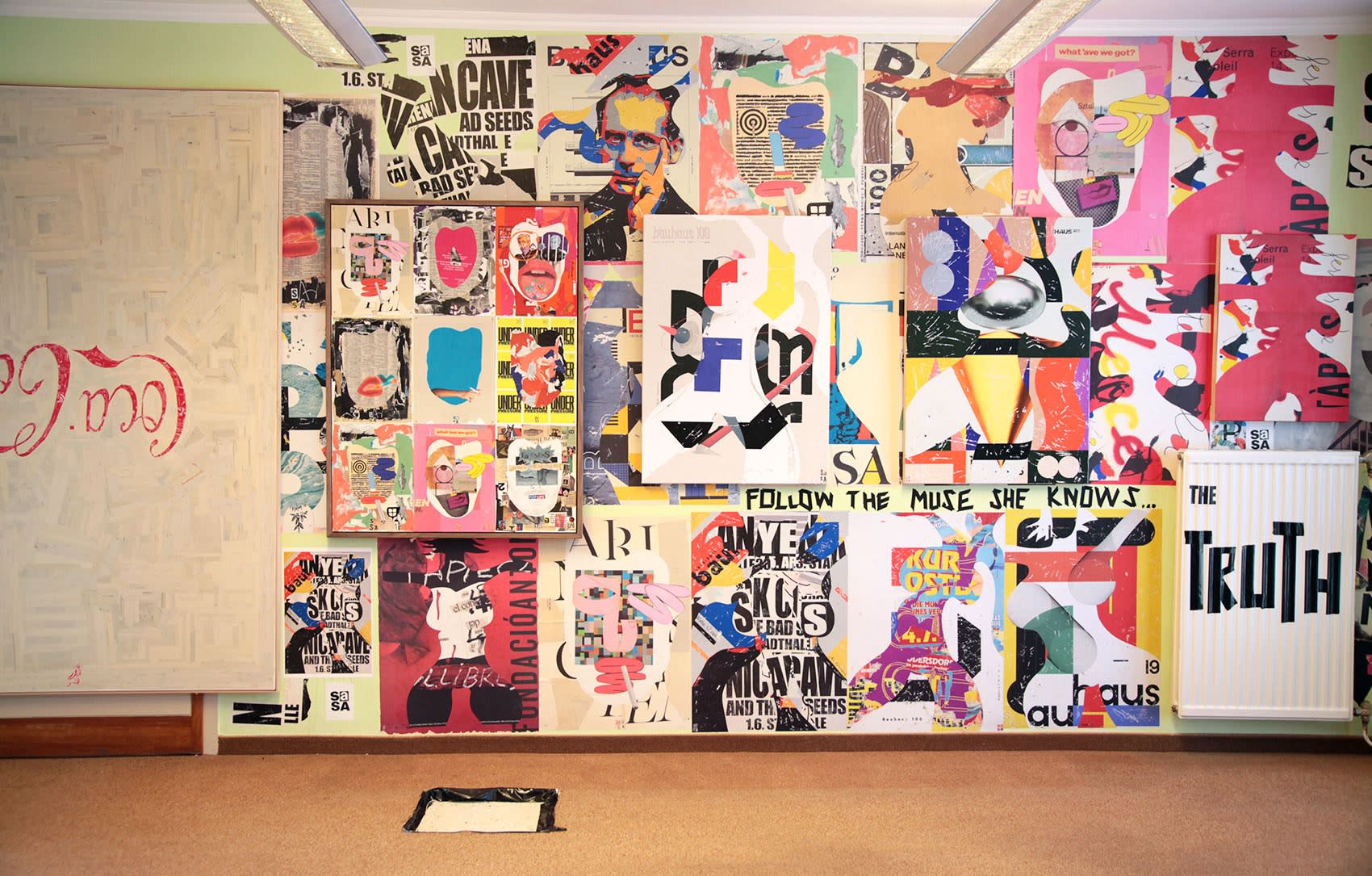 Artist Sasha Knezevic | Hogallery

It was hard to detach oneself from one room to go the next. Listening to so many interesting stories, in such a short time, can be overwhelming.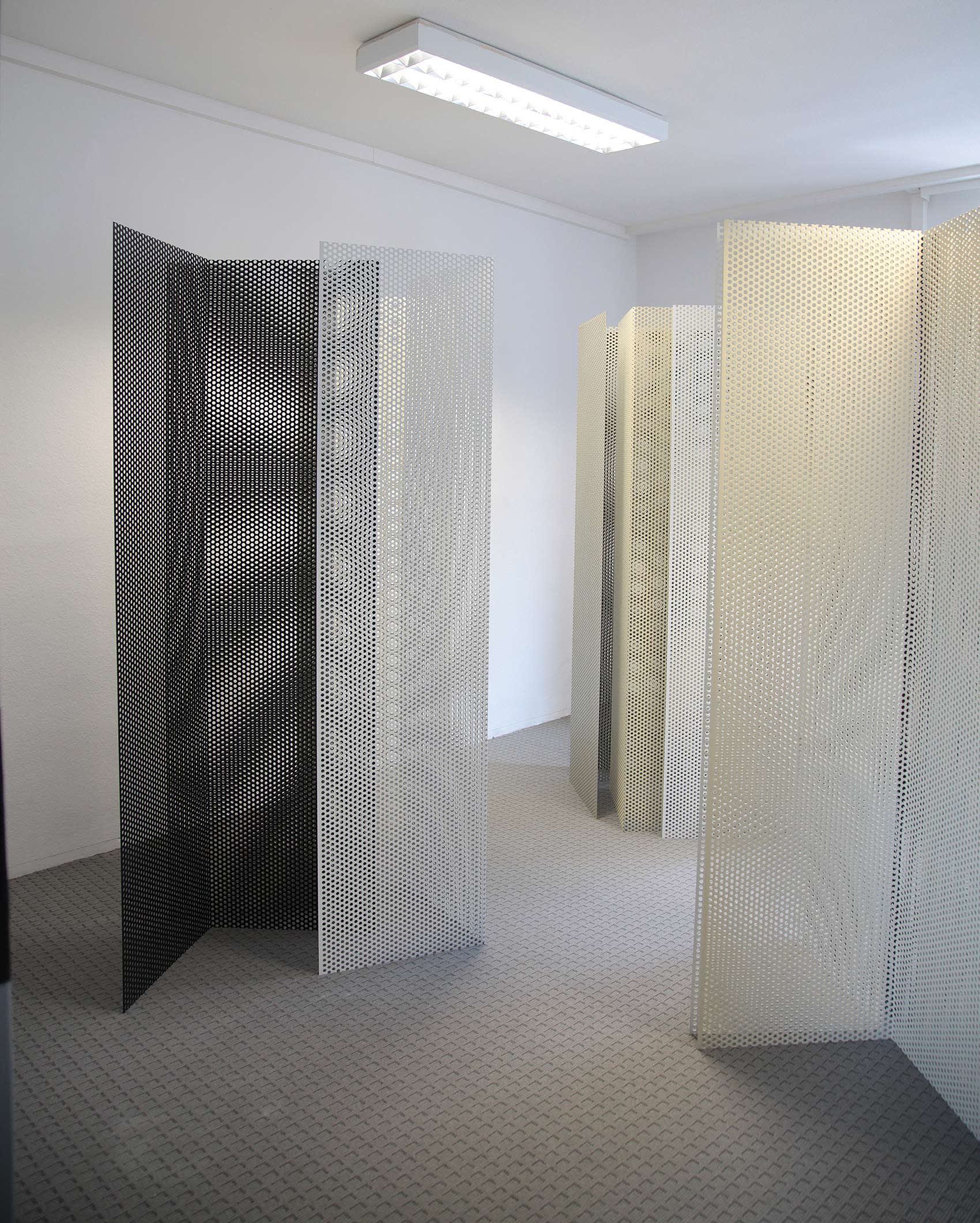 ZS Art Gallery | Artist Marie-France Goerens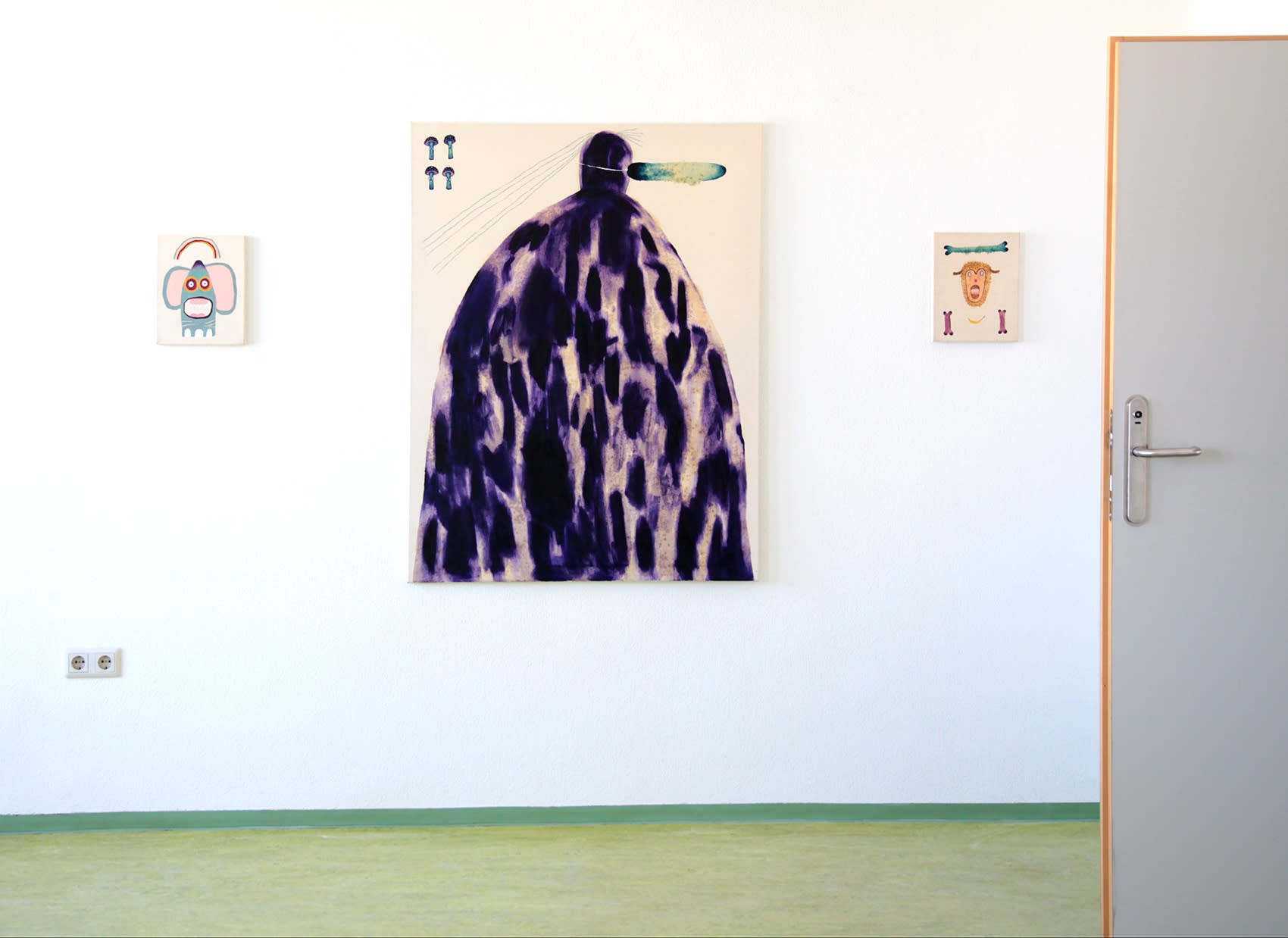 Gallery Krobath | Artist Sophia Süßmilch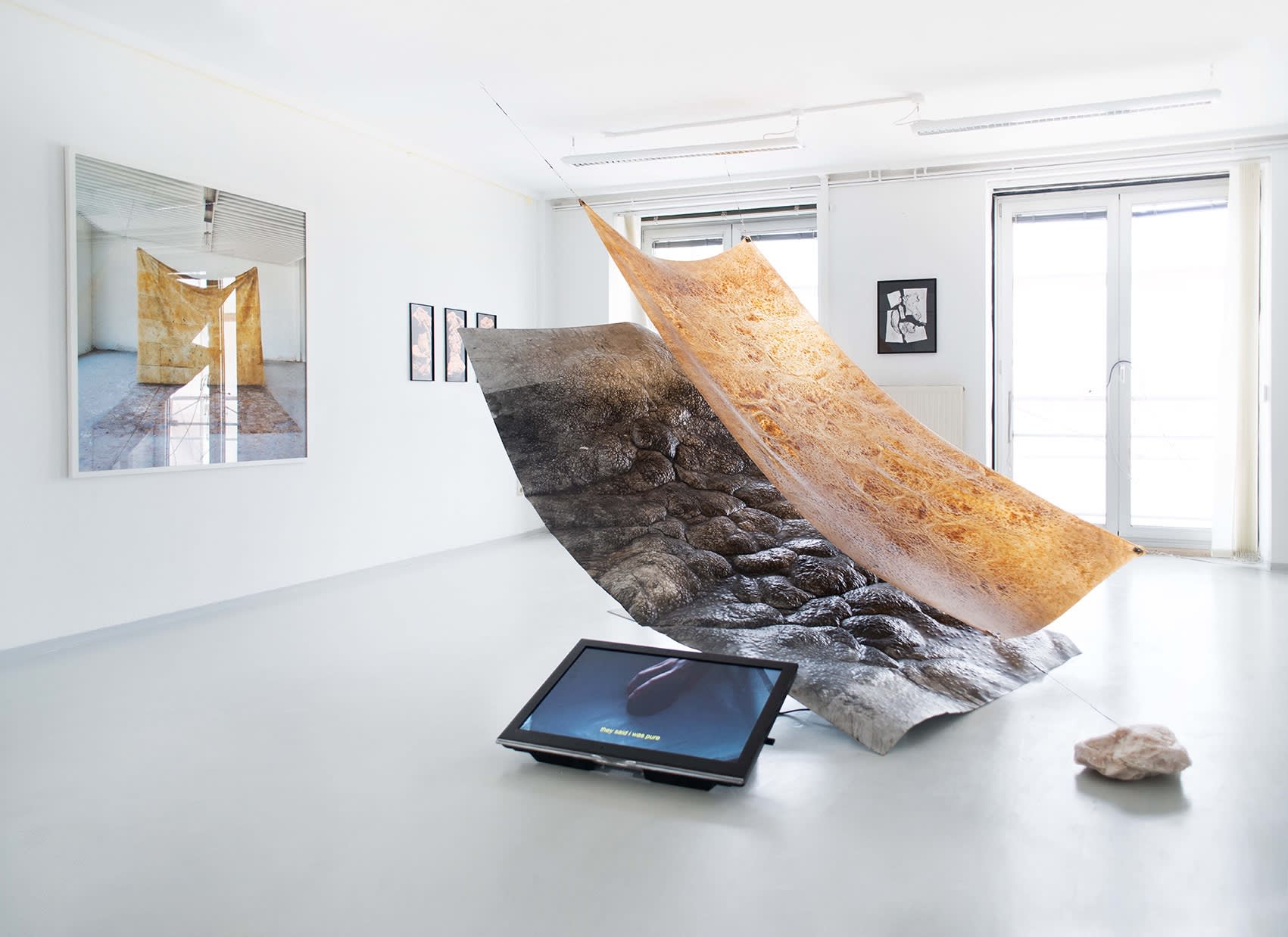 Artist Kaja Clara Joo | Galerie Rudolf Leeb
2nd floor - 1st Floor and the groundfloor auditorium
The second floor was a medley of artists such as the very talented Stylianos Schicho, more galleries, media, WUK, and Kunstvereine (art associations).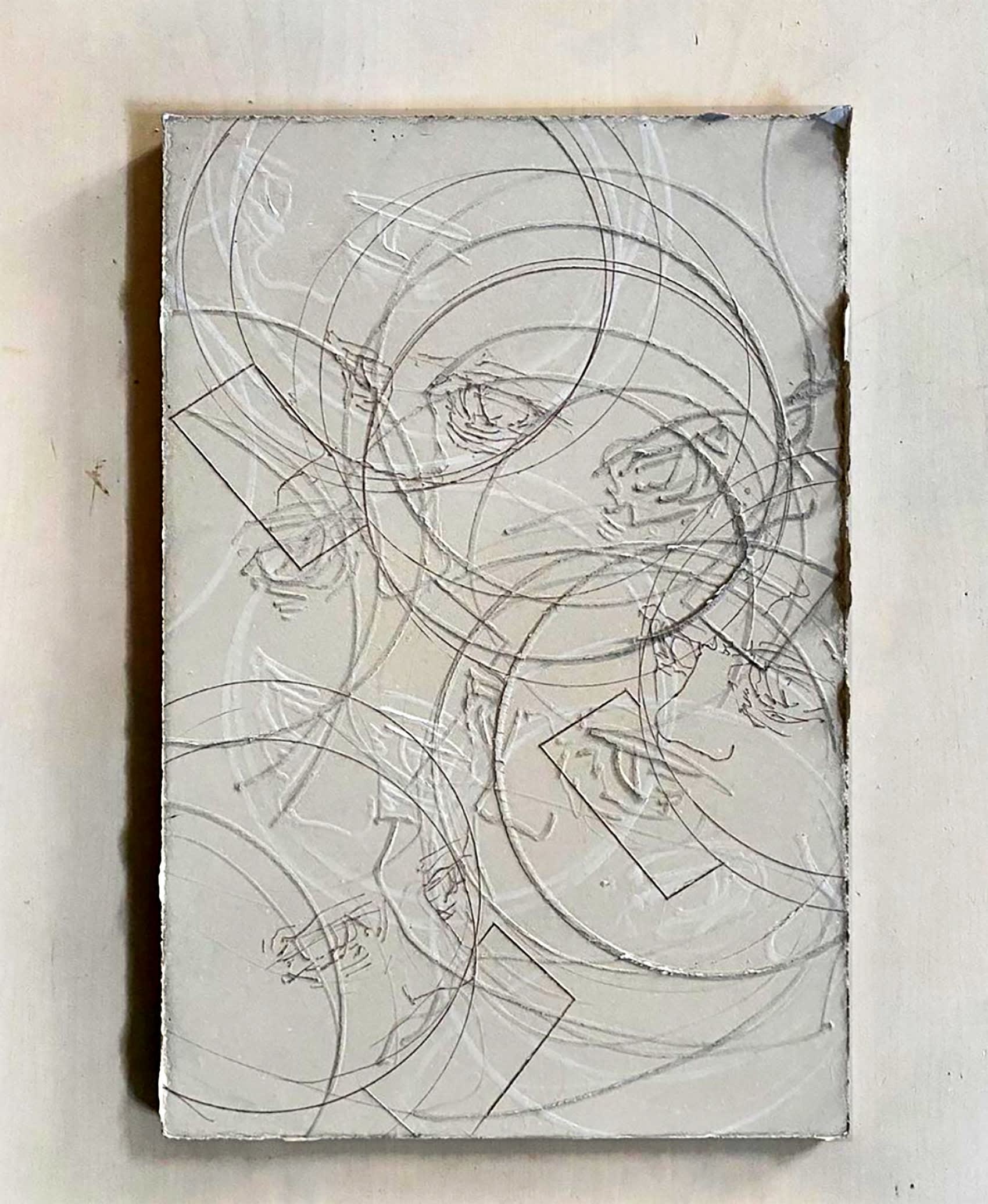 Artist Stylianos Schicho | Image Stylianos Schicho

We had to rush as the fair was coming to a close. We tried to see as much as possible on the 2nd and first floor. Then made our way to the auditorium on the ground floor showing a sculpture island curated by Stefan Bider.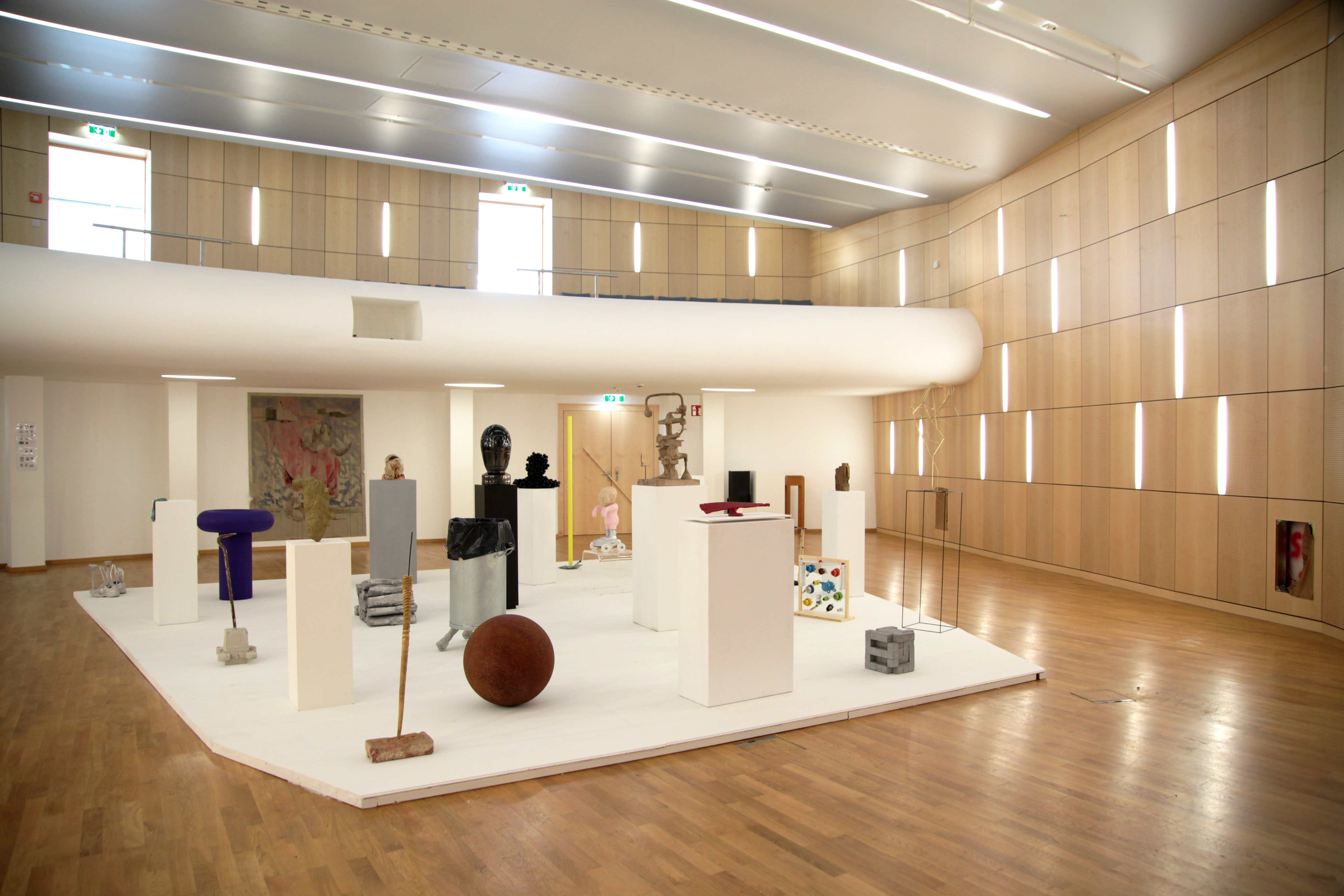 Parallel Skulpturen Insel | Curated by Stefan Bidner


The sculpture Island is a wonderful collection of sculptures from the artists Julia Bornefeld, Tjorg Douglas Beer, Thomas Feuerstein, Kerstin von Gabain, Begi Guggenheim, Martin Grandits, Michael,Kienzer, Angelika Loderer, Constantin Luser, Jonathan Meese, Oswald Oberhuber, Sofia Gosinsky, Tal R, Elisabeth von Damsonow, Hans Schabus, Giesela Stiegler, Daniel Spoerri, Gottfried Bechtold, Toni Schmale, Lois Weinberger, Franz West, Johannes Wohnseifer, Erwin Wurm and Heimo Zobernig. The setting was amazing. It was the perfect ending to a perfect morning.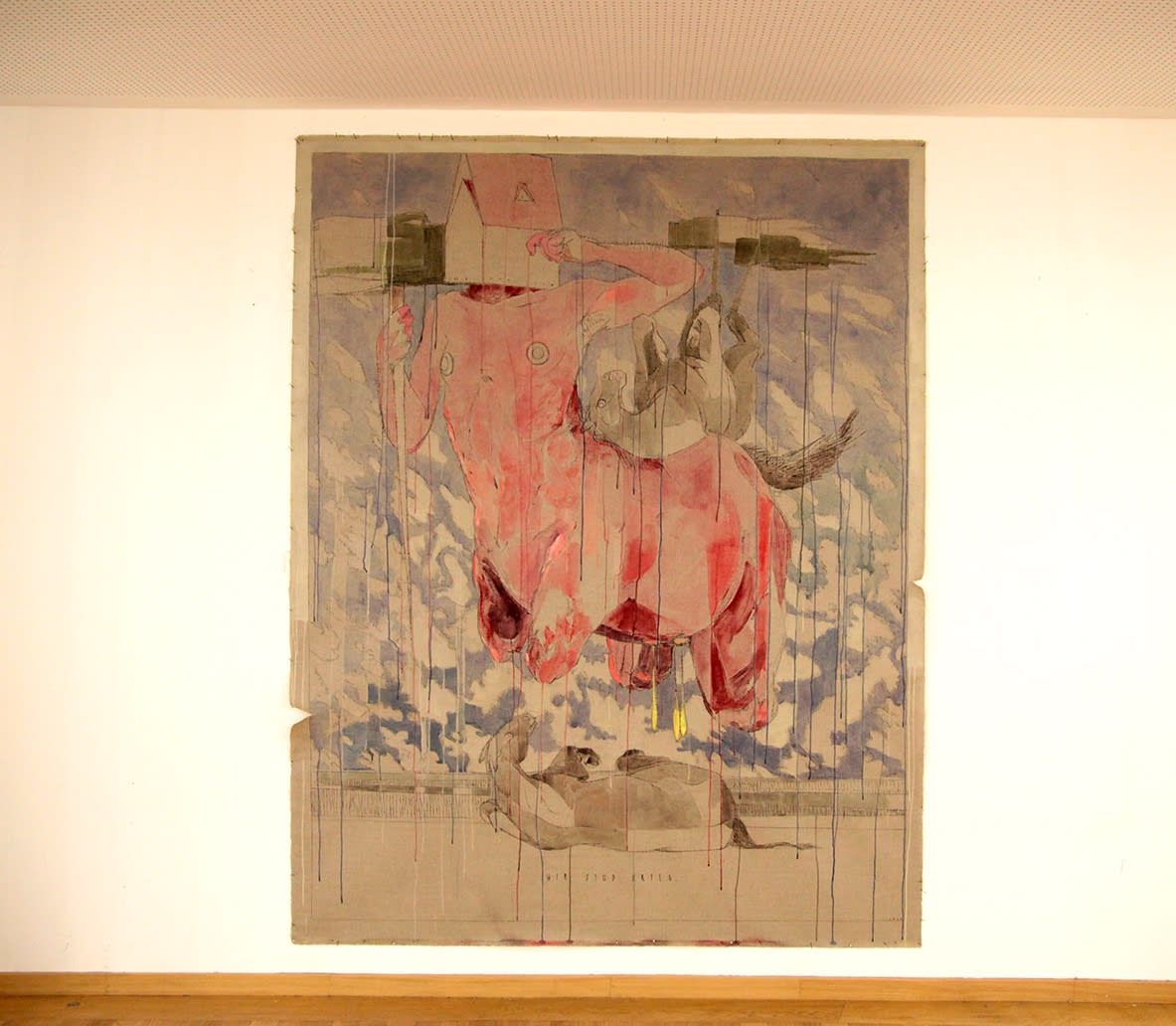 Auditorium | Parallel

We wish the Parallel 2020, theParallel team, and all those taking part in the show a great success. The show is definitely worth visiting. Its the perfect setting to discover and explore the art of today's artists, diarists and voices of our time.


---

more information about the Parallel Art Fair 2020
---

Parallel Vienna official Website and Exhibitors List 2020
History of the Art Fair
Instagram Parallel Vienna 2020
Munchies Art Club with daily #instastories
---
Location: Rudolf Sallinger Platz 1, 1030 next to the Vienna Intercontinental Hotel
Duration: 23.09.2020 - 27.09. 2020
Opening hours: 12:00-19:00


---
#artfair#artfairs #notcancelled #parallevienna #parallelvienna2020 #contemporaryart #galleriesvienna
September 21, 2020